Have you heard about new Brizy page builder? Thinking why would you try it? Today we are going to write on this awesome page builder! After reading this post you will have the basic knowledge on BRIZY Page Builder.
Brizy– Bright Future Page Builder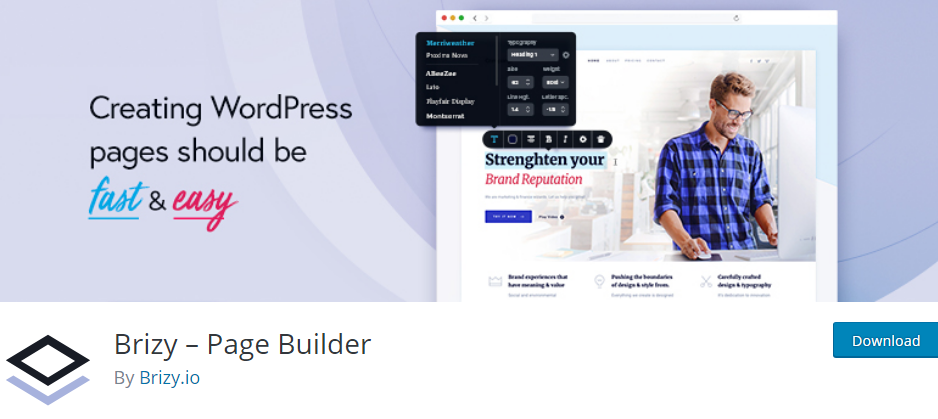 Do not you have developer or designer skills? Do not worry.
Brizy has come with the inclusive configurations. The configurations have renowned this as a bright future page builder. The only cost of your as a master of clicks and drags. The commitment of this feature is to enable ones building web page easy. Have a trial to identify the answer to this question why Brizy is the bright future page builder?  
Highlighted Features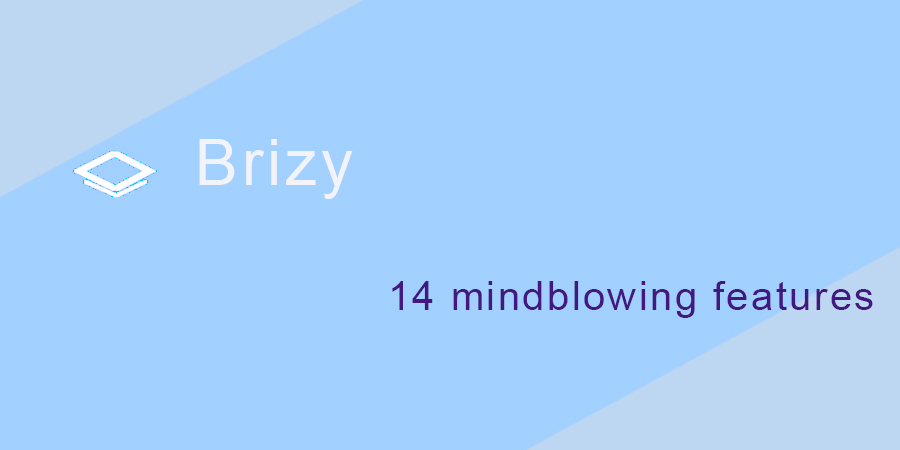 All information of this article contains about Brizy. So let's check the highlighted features which distinguish it from other plugins.
| | |
| --- | --- |
| Features | Details |
| Design elements | Want to create a page in a snap? Design components include a ready text editor, video, icons and many more |
| In-built drag and drop | Content elements such as rows and columns are flexible to drag on the desired position |
| Lively and clutter free | The tasks become easy when the stuff is near an editing point. This calls lively and clutters free |
| Global styling | You can change all the colors and texts which share the same properties, with a single click |
| Mobile friendly | Anywhere and anytime just switch to mobile mode |
| Content adjustments | Want to adjust content? Do this with some clicks in height, width and alignment |
| Undo or redo | Have you deleted something by mistake? Do not fear. This plugin has undo or redo option to solve this |
| Resize columns | With the displayed percentage value, resize columns. After adjusting the percentage value the content will become accustomed to the first-hand size |
| Cloud autosave | This plugin ensures for never losing your tasks. Cloud autosave will handle all your editing |
| Terminated 150 pre-made blocks | Blocks are pre-made plans. These blocks are ready for customization and add to your page. Use 150 pre-made blocks and create an amazing structure of your web page. |
| 4000 icons included | This plugin has covered the most demanded over 4000 icons. You can find out precise icons by categories and keywords. These icons are existing in both Gylph and Outline versions. |
| Images control option | With little effort, you can upload, zoom, focus and resize images in the content. |
Learn more about Brizi PRO
And check out the exciting features on the demo
Minimum Requirements
Minimum WordPress 4.5 version

Minimum PHP version 5.4

Minimum MySQL version 5.0
Recommended Host Supports
PHP version 7.0 or larger

MySQL version 5.6 or larger

Preferred WordPress memory limit is 128 MB
Brizy has done with its maximum features as a web page builder plugin. Also, these extra and highlighted features will separate this one from others. These make Brizy a bright future page builder. Hope this article has improved your knowledge as well as your interest in Brizy.
Import Brizy, the bright future web page builder on your WordPress. Go and get design your sites with it.
Let us know if you have any questions! We would love to help you.