Unless you have been living under a rock for past several months, then you must have heard of Gutenberg and the controversies surrounding it. Don't worry if you haven't yet cause I am here to brief you about what Gutenberg is, what you can expect and what it means for the future of WordPress.
What is Gutenberg?
You might be wondering from where did this Gutenberg name come from. Is it just a random name or does it have any worthy significance? Well, it's the later one. Gutenberg is named after Johannes Gutenberg, who is the inventor of movable type printing press. As would the name suggest, Gutenberg is a WordPress Content Editor with an objective to modernize the blog writing with its tons of features.
Right now, Gutenberg is only used as a Plugin for testing out purposes. But It will soon be the default Content Editor from the upcoming WordPress 5.0 release. So, everyone should better get started to be familiar with it.
Key Features
Introduction of Blocks
Rich Content Layouts
Principles of Page Builders
Handling Media Contents
Widgets & Embeds
Drag & Drop Functionalities
Expectation
With the help of Gutenberg, users will be able to create Rich Contents with ease. Creating Rich Contents includes Gallery images, Embeds links, Layout Elements, Widgets and many more. The inclusion of Block system is supposed to give users the freedom to drag and drop their paragraphs or the block elements from one place to another in the blog section.
Reality
In reality, Rich Content creation is indeed set to become a lot easier in many aspects with Gutenberg. However, for simple blog posts, it does seem like a lot of hassle especially for newbies or the average WordPress users. This has caused a lot of backlash from the lots of WordPress users and is one of the major reasons of the controversies surrounding Gutenberg.
Expectation
Gutenberg will serve all the purposes of the default Post Editor that we are all used to work with.
Reality
Gutenberg does indeed serve most of the functionalities that we used to deal with the default Post Editor. However, there are still few functionalities which don't seem to work with Gutenberg. For instance, users had the option to insert media from URL. But this option doesn't exist in Gutenberg. As a result, many users are seen complaining.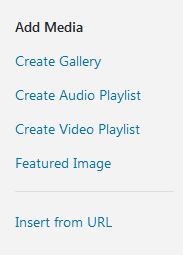 Expectation
Gutenberg will be compatible with all the WordPress Plugins and Themes.
Reality
When Gutenberg was first introduced, it had compatibility issues with a huge number of Themes and Plugins. After realizing that WordPress is going to make a major step with Gutenberg by making it the default content editor, developers from Plugins and Themes have started working on it. Themes such as MH Themes, SimpleMag, Avada and many more are still not fully compatible with Gutenberg. The work is still going on from all the other Themes developers to make their products fully compatible with Gutenberg.
Conflicting with their existing Plugins have also been a major headache for lots of the users and the developers. For instance, users who are using Nextgen Gallery are not able to upload their gallery images into their blog posts through Gutenberg. Most importantly, users who are using Page Builders such as Elementor, WPBakery, Beaver Builders are facing constant issues on their site for using Gutenberg. Many pages seem to be breaking down due to Gutenberg.
So, there are still tons of works left to do for making this work for all Plugins and Themes.
Expectation
Gutenberg will satisfy all the WordPress users with its functionalities and features.
Reality
So far, It has been the complete opposite. Gutenberg has been the most controversial thing WordPress has done so far. Its review on wordpress.org seems to strongly agree with that statement. As of right now, almost 60% users have rated Gutenberg 1* which is quite astonishing and a bit embarrassing as well. The number of bad reviews are piling up every single day which looks really bad as well.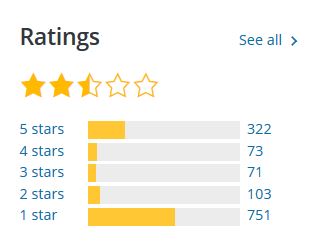 Expectation
Gutenberg will make the Page Builders Plugins even more competitive.
Reality
This is what the CEO & Co-Founder of Elementor– Yoni Luksenberg said regarding the introduction of Gutenberg:
Gutenberg brings an important functionality to millions of users, and new challenges for theme and plugin developers. We will find the best path to work alongside the new editor, and keep leading the field of WordPress design.
Theme and Plugin developers are welcoming this challenge and want to be even more competitive by releasing brand new features and improving them. This sort of healthy competition is very necessary to move forward for everyone. This will hopefully lead to an exciting time for all the users.
Summary
To sum up, The reason why there are so many controversies surrounding Gutenberg is that WordPress is planning to turn this into a default blog editor in the upcoming future. Many users including me are not happy with this decision as there are still lots of issues and lacking Gutenberg has.
However, if WordPress doesn't force users to use Gutenberg by default and give them the option to choose from the current Post Editor and Gutenberg itself then it would satisfy all group of users. I honestly think that keeping Gutenberg as a Plugin or as alternative Post Editor would be the right thing to do.