Want to boost up your online business? Customer relationship management can help it to develop.
How? Which WordPress CRMs are ready to help you?
Let's have an open discussion where you will get the answers.
Basic knowledge of WordPress CRM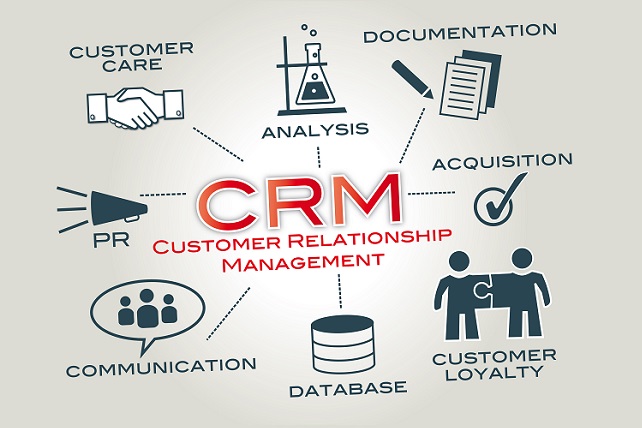 Which is the hardest part in customer care service? To engage customers as with their demands. Customers always want to get easy data and free to provide data. So there needs a tool. The idea has formed into Customer Relationship Management. In short, CRM.
CRM plugins on WordPress website have mottos-
The fastest way to grow business

Increase profit and customer retention

Ensure customer security

Certify company security by keep records of customers

Compete in affiliation aspect
Also for increasing sales, a company WordPress website needs WordPress CRM plugin.
Top 5 WordPress CRM Index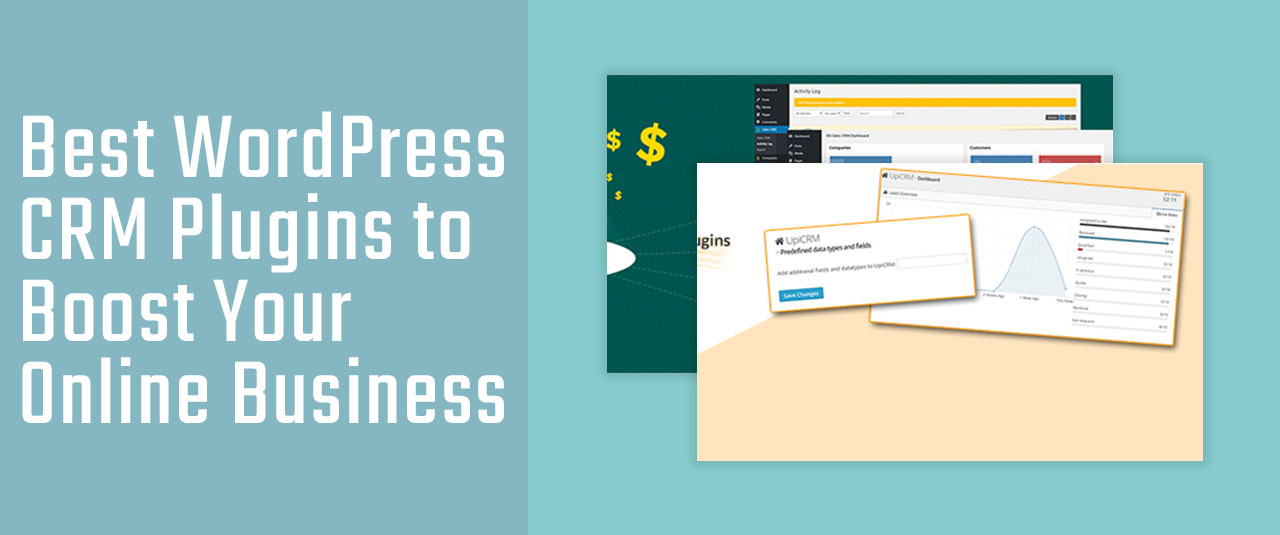 The major motto of WordPress CRM is-
To increase the potential of sellers and

Maintain connection with clients
Here I present the index of top 5 WordPress CRM plugin.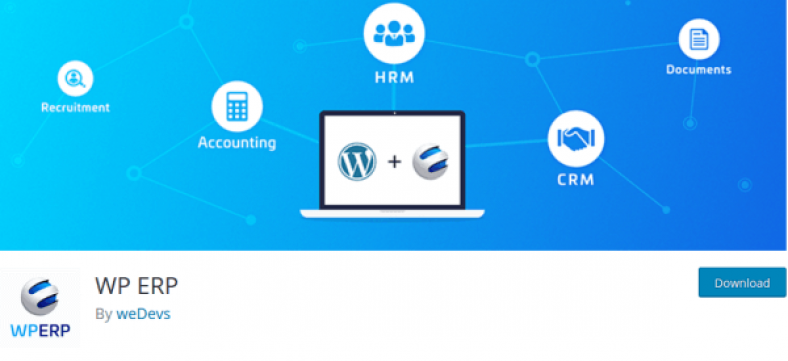 As the contribution of weDevs, WP ERP CRM has created. This one is adjustable for CRM, HRM and accounting solutions. By the few days, it has achieved 3000+ active installs.
Core Features of WP ERP
Smooth lead and community opportunity listing

Build Schedules and email notification

Company profile listing

Easy activity overview

Logging feature for every event
It is on top of the index. Why? Because of its' dashboard. Once you add this on WordPress website, handle customers by upholding different level. So this one is very much speedy and full of versatility.
To know in detail about WP ERP, click
here
.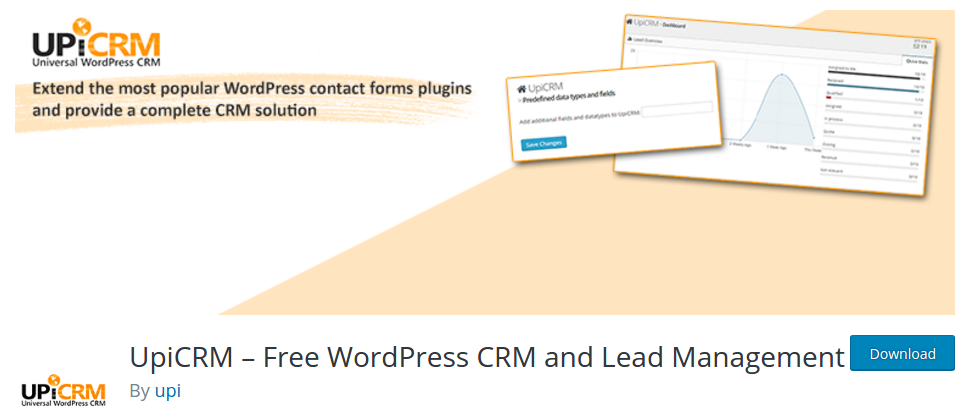 UpiCRM is not old enough in the market. As this one serves as the lead management and WordPress CRM. With this service, has achieved 2000+ active installs.
Core Features of UpiCRM
Great integration with Contact Form 7, Gravity Forms and Ninja Forms

Create maps on existing database

Import present data from Contact forms record

Supports URL tagging

Increase traffic on the website
This assigns the lead to team members. Also, this is effective for marketing and tracking customers. It creates traffic on site through the campaign. And has full set up option for a full picture of marketing effectiveness. To create own data analysis, export data to MS Excel. In short, UpiCRM is a perfect tool.

Know any WordPress CRM which emphasizes simplicity and tangibility?
You are in right place. UkuuPeople is compatible with huge contact management overview. Most encouraging part is the amenabilities with GDPR. This one has reached 1000+ active installation.
Core Features of UkuuPeople CRM
Track relationships activity via Touchpoints

Attach documents to Touchpoints record

A quick view of favorite contacts and upcoming schedule

Automatic data collection from frontend

Simple to access and share data

Capture

donation

 and payment information
Touchpoint, tribes, integrations and dashlets are the
elements
of this CRM. Also, it contains
free demos
on its site. Besides, it has exclusive add-ons to remove your difficulties.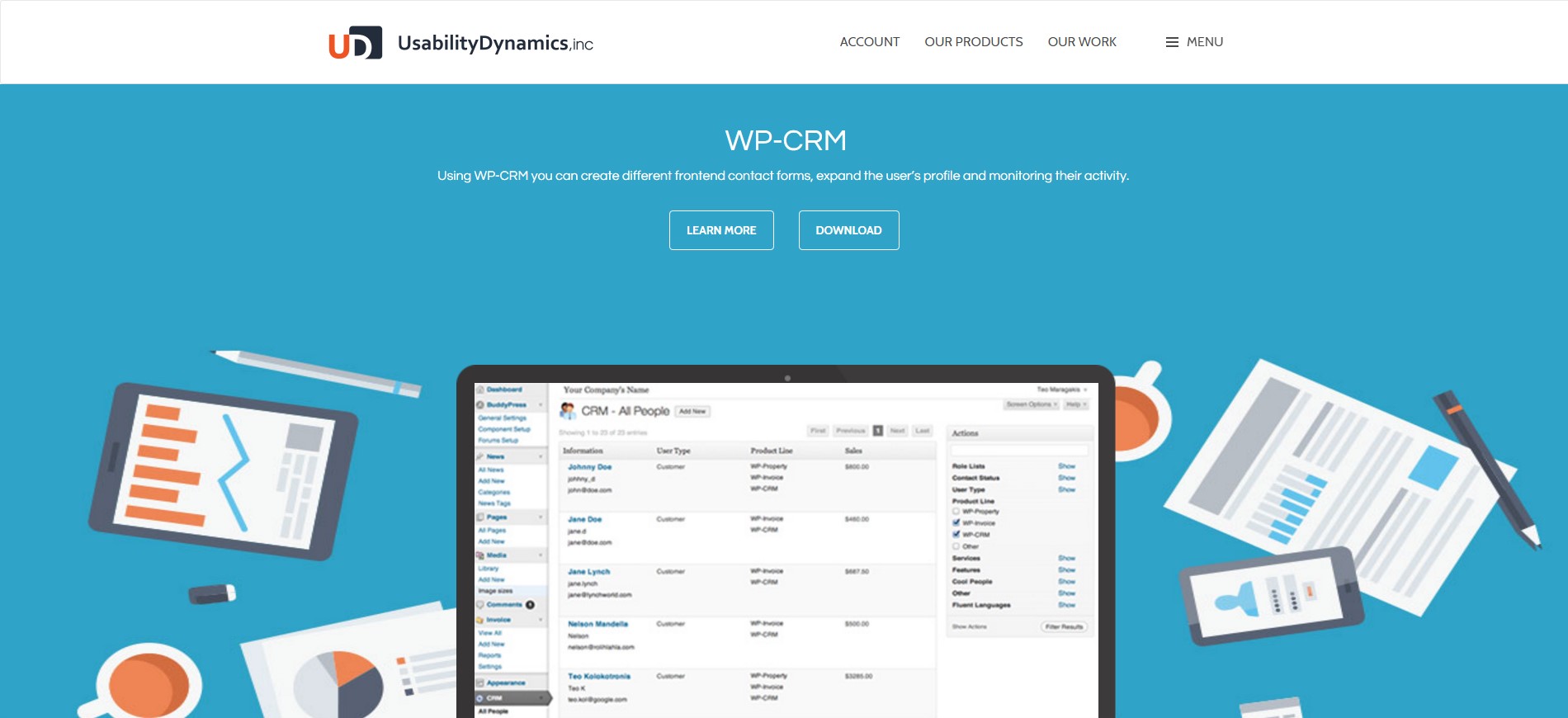 This plugin has some plain actions which will expand ideas. For what? To improve and expand user management with significance. With its interactive skills, has reached over 5000+ installs. Now WP CRM is also available on
Github
.
Core Features of WP CRM
Effective admin control panel

Excellent filtering and editing

WP- invoice integration

User CSV exporting
WP CRM allows generating custom fields. Later for simple contact resolution, contains filter option. So this plugin marks your business a progressed one.

Need a great approach to self-host your own CRM? Everyone does. With this plugin, you can manage customers with transactions. Along with this, managing invoices and quotes are such smooth.
Core Features of Zero BS WordPress CRM
Interactive quote and invoice builder

B2B mode to access contact

Sales Dashboard for self-data analytics

CRM audit system and CRM API

Zero feature bloat
Here Good CRM means Zero BS WordPress CRM. Why?
Here
is the documentation.
Online business and related customers are not tough to handle. The above index of WordPress CRM can thrive your business. Making the right choice of CRM can advance your one. Those free WordPress CRM can alter your asset into loyalty. WordPress push you your site to development and CRM will one step more.
This is the time to choose the right one and try it out.