Searching for the manager to manage your apartments, buildings, flats and renters? If you are, then House Manager plugin is the best option. Let the habit leave to save information in the diary. Now manage your flats, buildings, apartments, renters & billing from your WordPress Frontend!

House Manager is the newest FRONT-END plugin for WordPress. But you will feel the best to manage apartments, flats, buildings and renters. House Manager is an online frontend plugin. So get to do your agents online now!
Why is it the best property and renter management plugin? Why do you choose House Manager?
This one frontend plugin is always ready to manage and enlist your properties online. If you are the owner of one building, flat and apartment or like more of them, renters may be numeric. But if you install this software, will be easy to cope up with all them in one click. Complete feature real house organization website and entrance are available here. Besides, you are going to benefit yourself as well as your renters by-
Monthly charges

Advances

Dues

Bills and

Many more….
Let's notify you with core structures of House Manager.
Core features of House Manager
Manage Your Flats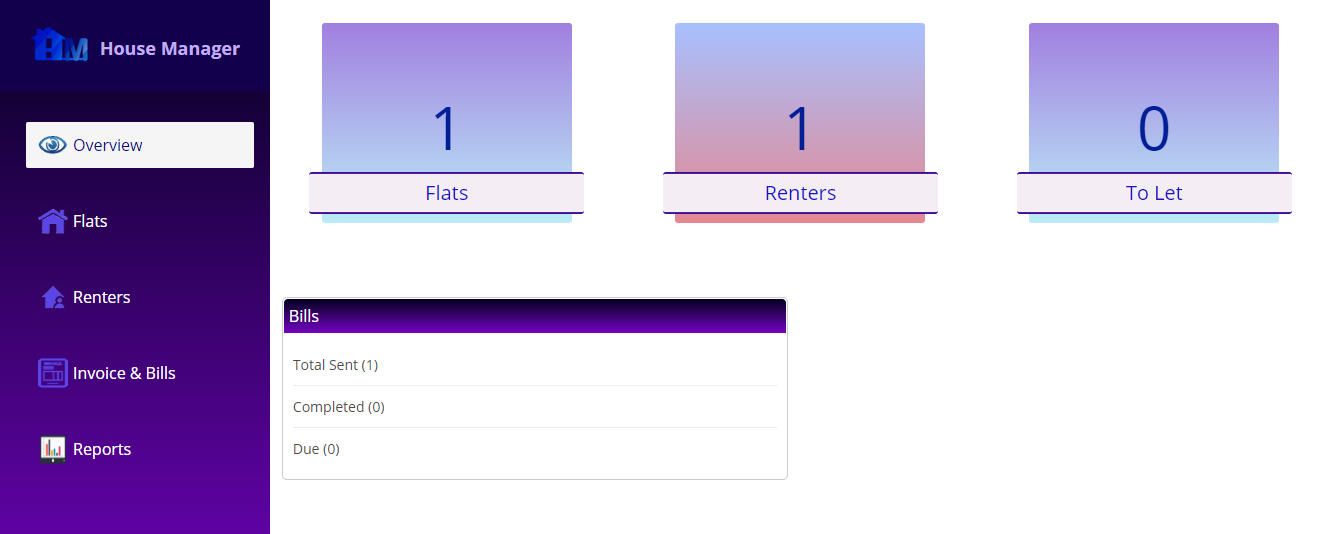 Enlist all your flats in one directory

Add flat numbers of many building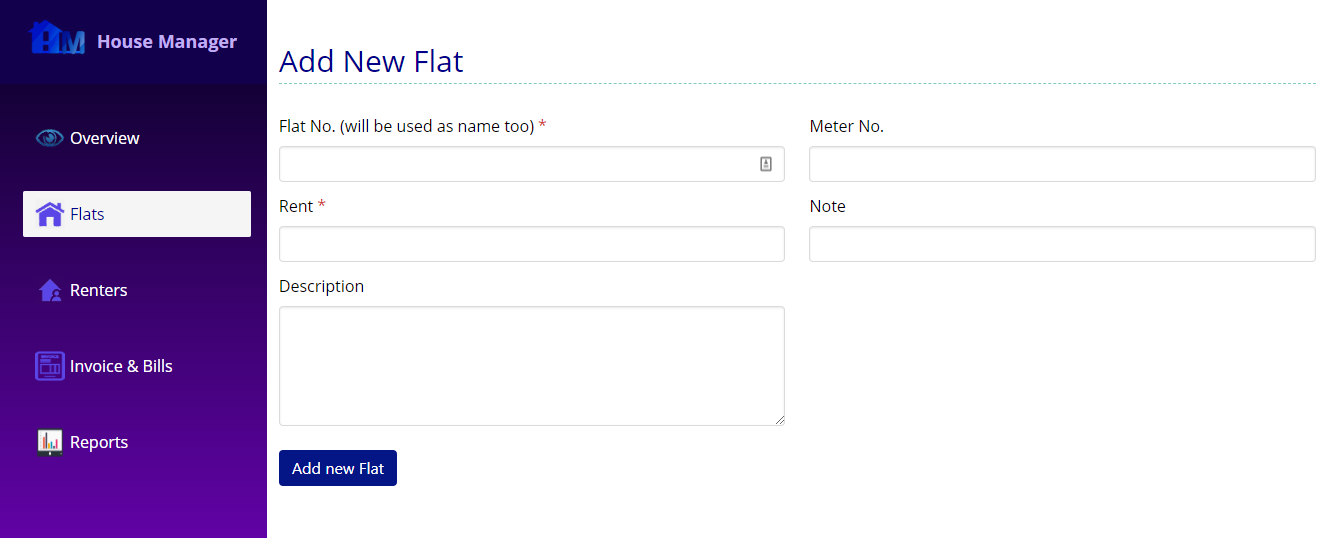 Use slug-like- B1 H2 means building 1 and home number 2

You can add flats on renters name or with their details

Able to see available flats for rent, rented and total flats

Get an overview of details in a single page
Invoice or Bill Managing
All bills in one page

Renters monthly rent catalog

Make invoices for house rent, advance, current bill and so on

Mark sheet for marking the paid bills
Manage renters' details

include renters information for security purpose

Data such as- renters' NID No, Driving License No and Passport No you can store online

Create copies of those data

Transfer data from one file to another

Copy and upload each file by upcoming House Manager PRO
Email invoices as PDF

Each renter can see their paid and unpaid bills

The timing of paid ones save online

Renters can correct information and any living problem to proprietors

All files save as PDF
Reports (Upcoming feature)
Generates reports

Observe the dues at a glance
So? Do not waste your time. Install

House Manager

if you feel the necessity to handle your property and renters online. Extra advantages are- easy to install and translate into other languages.
Our web developers have created this one. So we are much eager to know about your experiences. Share your experiences through comments!