Do you know about WordPress premium themes and plugins? Where should you go for premium themes and plugins? Which marketplaces are reliable to find premium WP products?
Let's focus on these questions' answers.
WordPress premium themes and plugins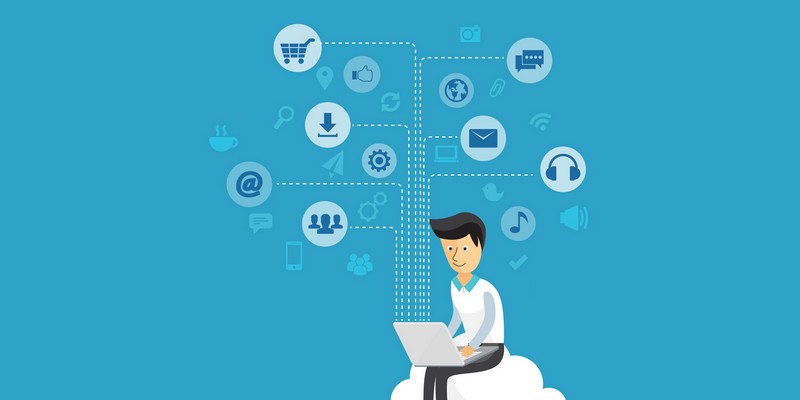 Premium themes and plugins offer a bundle of benefits. As long premium objects are better than free ones. Premium ones offer upgrade features, unparalleled support and higher quality product. In short, premium ones boost up your visibility with money.
Two types of avenues theme and plugins vendors and marketplaces. Go down with premium themes and plugins searching sources.
With responsibility, themes and plugins marketplaces work better than vendors. Actually, vendors only enlist the high-quality products as long they are beyond standard. But products marketplaces offer good rated ones. Here themes and plugins developers pay a commission on each sale. In brief, here nothing to hide about products you prefer to buy.
Have a look on the reliable marketplaces for premium themes and plugins.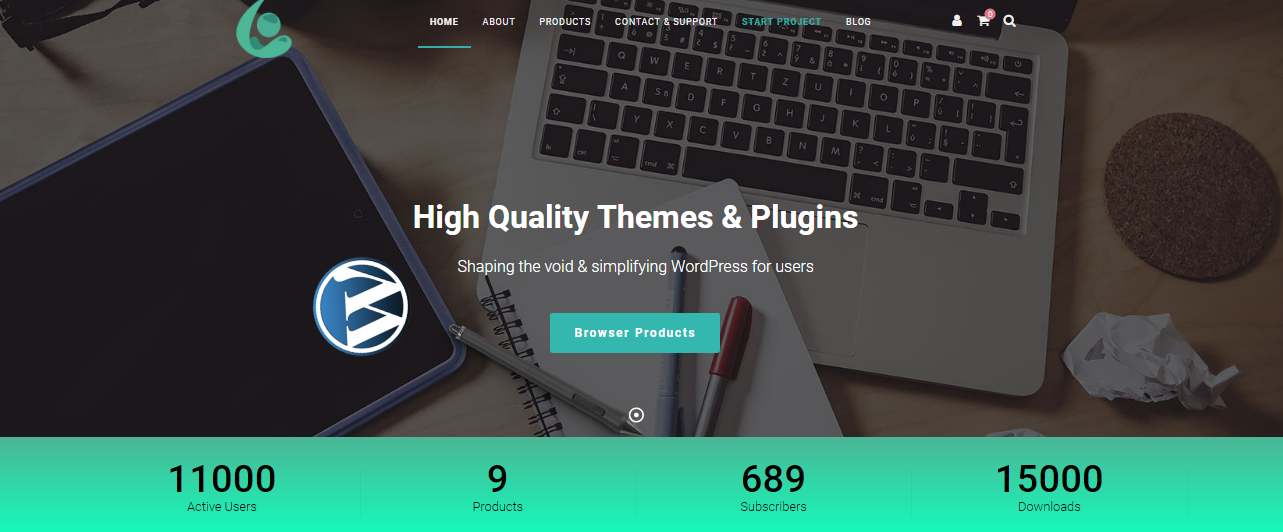 We should not kick off with our top WordPress products, should we? In recent, we have launched some themes and plugins. These will help to design your sites. Our theme and plugin platform upfront make customizing sites in a better way. Also, we are supportive of PSD and HTML.
With amazing quality, we release less product. Why? Because we maintain rules and think about usability and portability before product release. Elementor WHMCS Elements and Post Grid Add-on for Elementor are examples. Within a short time, have recorded about 11000 active users and 15000 downloads.
Thus "Shaping the void and simplifying WordPress for users" is our motto. Also, we are live 24/7 with our experts.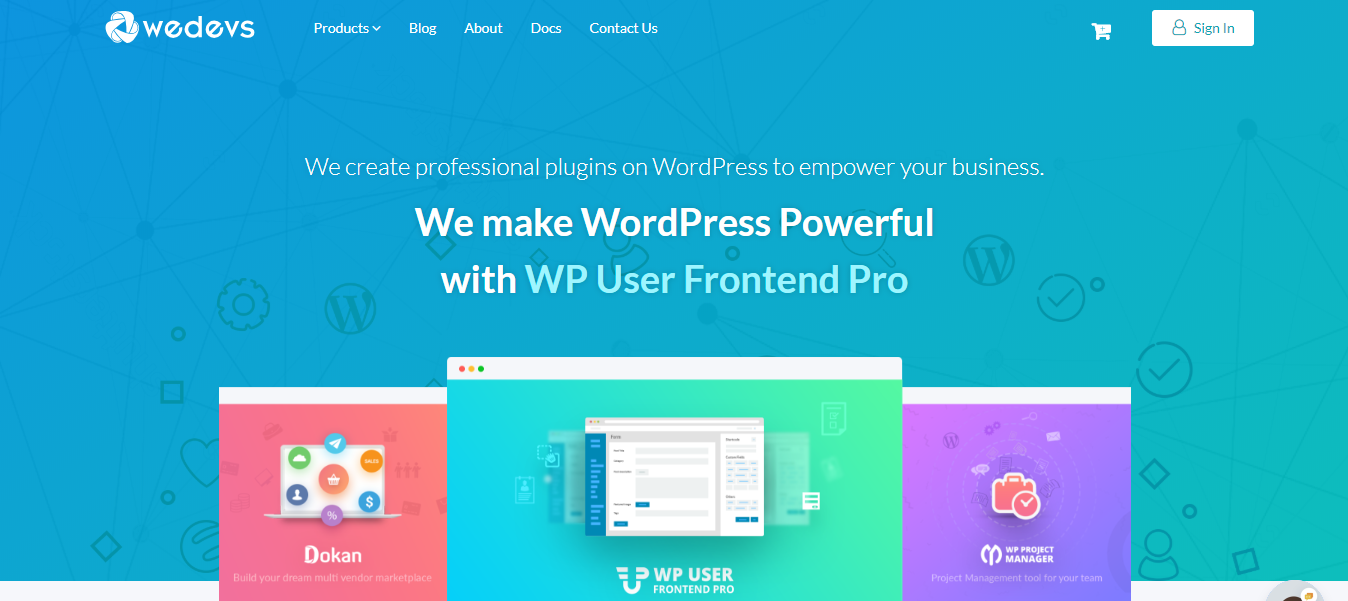 weDevs has more than 50 premium plugins and some of them are very popular and useful in fact. Like- Dokan Multivendor plugin and WP ERP.
This company started in 2013 and till then they are publishing great products. You can make a purchase from them without any hesitation as they have a refund policy under 14 days!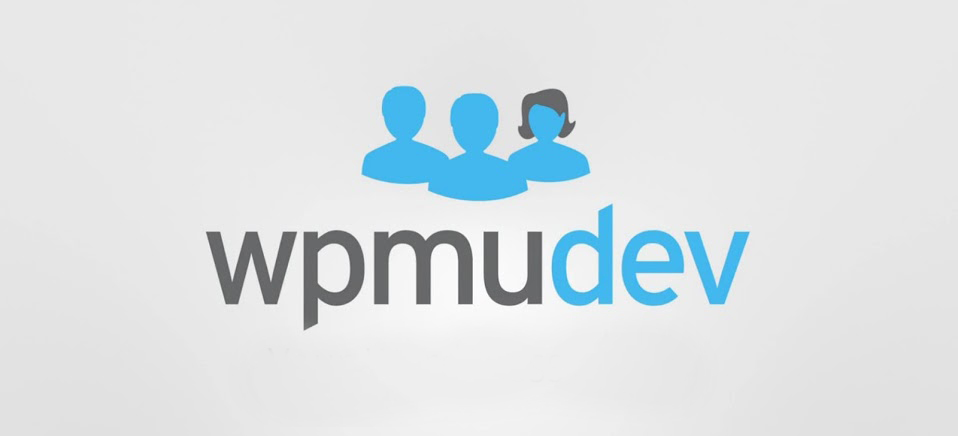 For better code quality, documentation and reliable support, check this place. You can deal with every WordPress site from the hub. They have several sections to handle your websites.
Security
Performance
Updates
Backups
SmartCrawl SEO
Reports and Revenue

This is one of the largest marketplace ever for premium themes and plugins. They let you search for their categorized products. With the opportunity for the budget, see the recommended products.
They have service based on-
Community
Web development
eCommerce
The skilled and necessary web developers are at your service 24/7. Also, the digital assets and tutorials help millions of people. Envato market is such a big place where up to 4 billion items sold. With its monthly update, buy your required ones and design sites at ease.
Seeking for affordable themes and plugins, Themify is another alternative. With a view to intercepting customer, offers products in every occasion. This marketplace is the largest solution as your inclinations.
They commit to creating responsive WordPress sites with premium themes and plugins. Including different type of builder add-ons, each of plugins is easy to drag and drop. Also, the helpful abilities that can make your site beautiful.
Themify builder
Post type builder
PTB addons
Own ready shortcodes
Trusted by over 80 thousand customers
24/7 virtual help
Plugins and themes are available within $79/year
A very high attention WP products you can get within $69/year. So for friendly and unique collection, check Elegant Themes site for once. Let's check their deals at a glance.
Dedicated virtual help
Pack of business and professional toolkits
Free access to 3 plugins and 87 themes after being a member
Simple pricing and unlimited use
Trusted products by over 50 thousand customers from past ten years
So? You can go and make a purchase from any of these sites! No hassle! Some of them will cost you a lot and can shrewd somehow. But the best ones are not a competitor to others. So go to these sites and start with your desired ones.