If you are residing in the EU globe, this should concern you, even if you are using a site of a business that's not based in the EU. The data controllers, processors, or the data subject/customer has to be based in EU for the law to apply. We have seen enough debacles and downfalls in businesses or their reputation thereof for failure to keep up with user data privacy and protection. Information leaks and breaches have all cost companies billions of dollars and loss of customer trust.
GDPR holds transformational value in altering the way data of customers is handled and used by businesses and public section organizations. It also gives more rights to individuals to exercise control over their information.
Why is GDPR Bandwagon relating to European Union countries customers' info defense? Is it only about suffice with technology? Or is it a business challenge? Let's have a clear aspect on the solutions and protection that GDPR Bandwagon has made.
Jumping on the GDPR Bandwagon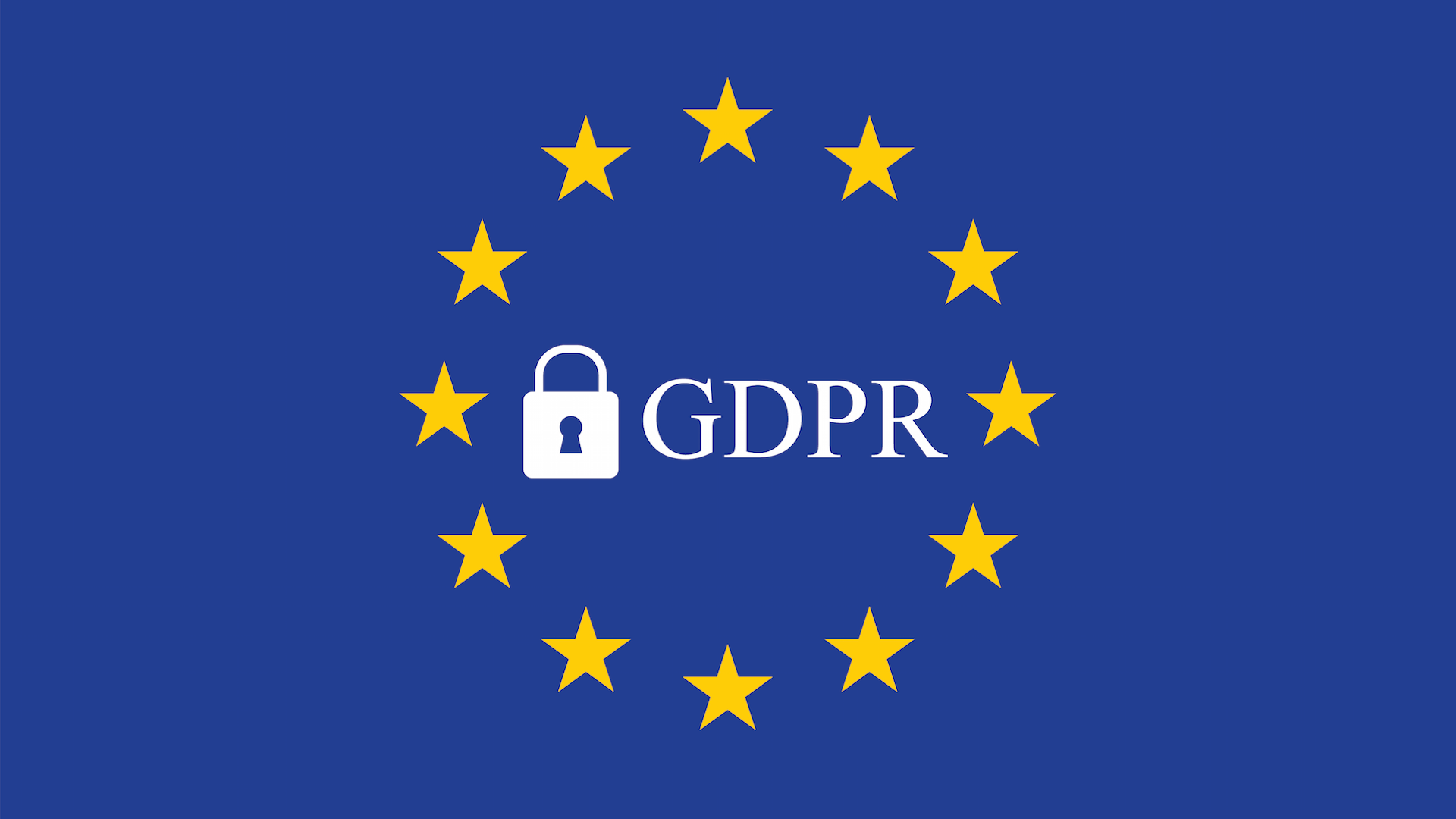 The most awaited legal framework is
GDPR (General Data Protection Regulation)
. For protecting the personal information of EU residents, GDPR has originated since May 2018. All persons residing in EU are going to under GDPR law as its aim is to control and unify their data.
GDPR Actions
Some part of GDPR Law at a glance if you have missed them.
The law is for preserving personal data while dealing with any websites' products

The individuals of EU residents have the full right to control personal information

All website owners and developers should concern with personal data management

The "Controllers" and "Processors" of personal data of EU, are under GDPR

The regulation has created a system for non-compliance exponential penalties
Qualification concern with GDPR
All you as a person or company, dealing with the EU globe customers, should think about GDPR law. Either your site of business is not based in the EU or dealing with the EU customers, the GDPR law may apply to them. Due not to secure customers info, the renown of web companies was losing in previous years. The "personal data" of GDPR law protection term includes:
Name

Address

Photo

Email address

IP address

Bank details

Medical information

Automated personal data
The web companies increase their reputation by defending above details of customers. The new rules are pushing organizations to
Personally
Identifiable Information (PII). This means pseudonymization and records of processing activities. These two issues are very important for online marketplaces.
Pseudonymisation: this is a process to transform all personal data. The way does not allow to attribute data back to users. With the use of extra significance, users can change them. By employing restrictions, data minimization, encryption and backups, eCommerce stores can secure users.
Records of Processing Activities: tracking all information and recording are another important issues. eCommerce stores can collect data of users via-
Contact and support forms
Subscription buttons
Newsletter signups and some more
These two issues accept that the online marketplaces store analytical data. This also indicates the responsibilities of companies how they-
Collect analytical data

Communicate with users

Shortcodes used in themes and plugins and

Reduce worries about a Y2K issue related to business patching system
These steps are regulating by the Data Protection Officers (DPOs) of GDPR to allay risks. Further dealing with EU customers, remember to maintain those rules and two issues.
Follow GDPR Compliance
The GDPR compliances have become so strict for stakeholders including third-party agents. Let's have a look on severe compliances of GDPR.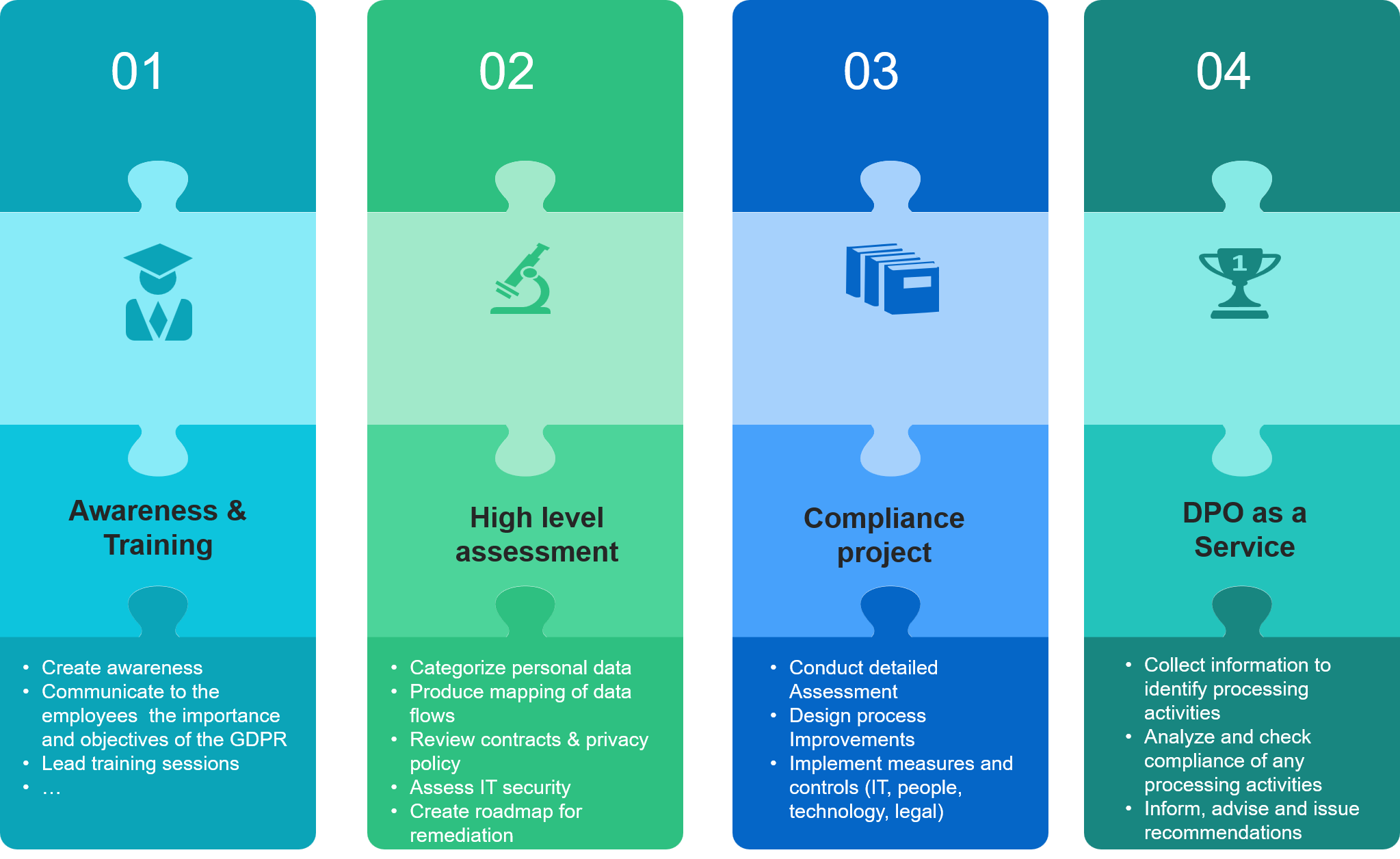 Discover: identify the types of data and storage site

Protect: to detect and prevent vulnerabilities and data breaches, create a robust security

Manage: govern how personal data use and access

Report: manage data applications and save required documentation
Why should join the WordPress GDPR Bandwagon?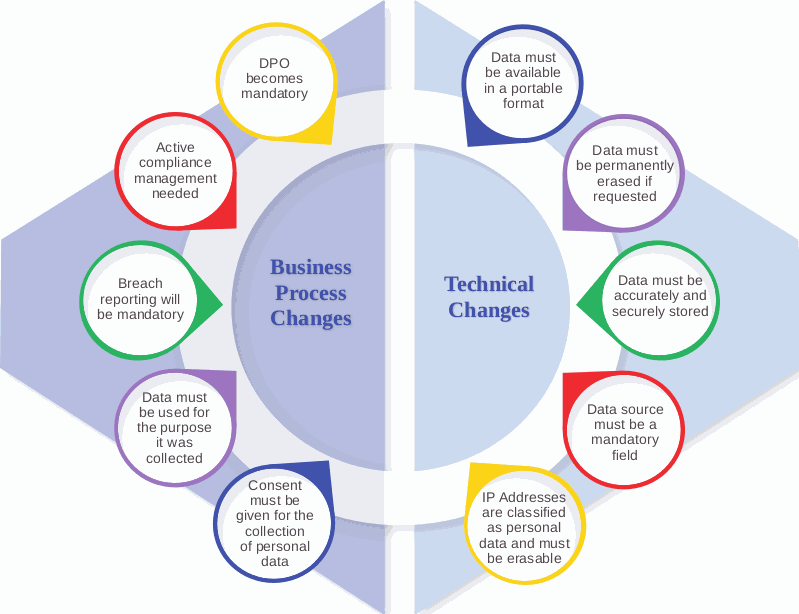 The GDPR Bandwagon is much legal than IT. But it is not an IT problem rather upholds discipline and method. GDPR provides access to any data and audited at any time.
GDPR believes that prevention is better than cure. So you should join the WordPress GDPR Bandwagon for a better working with WordPress.
WordPress is now maintaining GDPR laws to offer a better experience to customers. WordPress focuses on some parts with GDPR compliance. And they are:
To reinstate data policy and privacy, updated its core policy in new version

Change themes and plugins guidelines

Supplement site owners with functionalities

Simplify and encourage to make websites including GDPR laws

Including GDPR usage and requirements, inform privacy tools and documentation
WordPress site owners and entities should oblige the following:
Try to track pseudonymization

Insert mechanisms to allow users for better controlling on personal data

Without serving a purpose, avoid obtaining data

Check all terms including registration, subscription, popups

Include consents of confidentiality and defaults should not check the consents

Add option to observe terms and policies that users have agreed with
Three steps to create GDPR compliant privacy policy:
1. The separate web page for terms and conditions for users
2. WordPress products contain on the site, should have a perfect privacy information
3. Get a single page review and publish on the website
GDPR for Stakeholders and WooCommerce Stores
The eCommerce platforms and stakeholders have concerned about their rights. They have taken drastic steps to revise rules according to GDPR. It is obvious to notify users about the kind and way of information eCommerce stores collect. The vendors must aware of fines for non-compliance which will effect on business. The 4% of per annum applies to businesses both outside and inside of EU.
The new rules of GDPR include the rights of WooCommerce customers.
Claim a copy of all stored data. [Right of Access]

Claim far from error data about them. [Right of Rectification]

Request to remove private data. [Right of Erasure]
Along with these, all web developers should oblige the rules of GDPR. Working with WordPress to make sites and portfolios recall the rules. Engage your authorized online departments and evaluating your submissions.
Do not panic. Start your voyage with GDPR compliances and take the challenge as a business issue.
Share your opinions and tell us how much comfortable you are with this new rules of European Union.