How to create a marketplace in WordPress using WooCommerce?

Have you learned how to use WordPress? It's time to show you how to earn money through WordPress using WooCommerce.
For breeding your knowledge as well as grossing money you have to know about WooCommerce. Therefore we are going to discuss it at first!
Let's say WooCommerce is like WOW! 
You may think why WooCommerce is WOW! It's an assurance that you are going to feel that when you are done reading this post.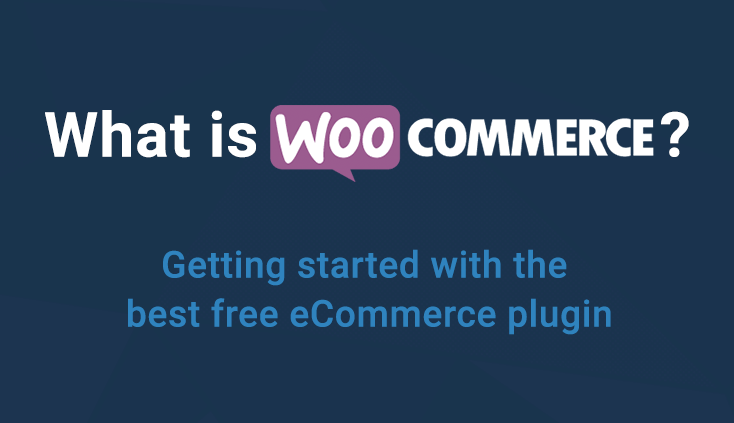 The best eCommerce plugin WooCommerce is free for WordPress. It has some special characteristics that will ensure you why do you use this plugin online business component and they are:
Best corporate arms only for WordPress

Automatic accessible features as extensions that make you feel in good hands and thus help you on SEO and marketing organs

You can control 100% data of your eCommerce through mobile devices

Easy run and install of WooCommerce and post and sell without having any coding knowledge.
       WooCommerce has available features:
Show product ratings, reviews and sells:

Affiliate, digital and physical products are shown on product pages with a "Verified Owner" marker. It also has coupons on occasional online shopping. Thus making online shopping it can create themes, templates and thus all of them are in the

storefront

.
Attributes, tags, and categories:

For finding out a product for customers easily, includes size and color tags.
Enhance images and videos:

Unlimited products images and videos are available to attract customers also with WordPress WooCommerce themes.  
Conduct customers and orders:

Customers accounts and visitor checkouts through cash on delivery, PayPal, direct bank transfer and credit cards for products are available with one click.
Customize location and shipping option:

With currency and quantity units, can customize your store location and check the option for shipping based on purchasers' location.
Hence it is clear that WooCommerce is the best ever free plugins for WordPress. Install it and make your site awesome for product sell. Further WooCommerce reviews are available on Google WooCommerce.com. 
WordPress and WooCommerce Multi-Vendor Plugins
There are numeric of the multi-vendor plugin of WooCommerce which are generally used for building up a website rather for creating ambitious and enthusiast entrepreneurs.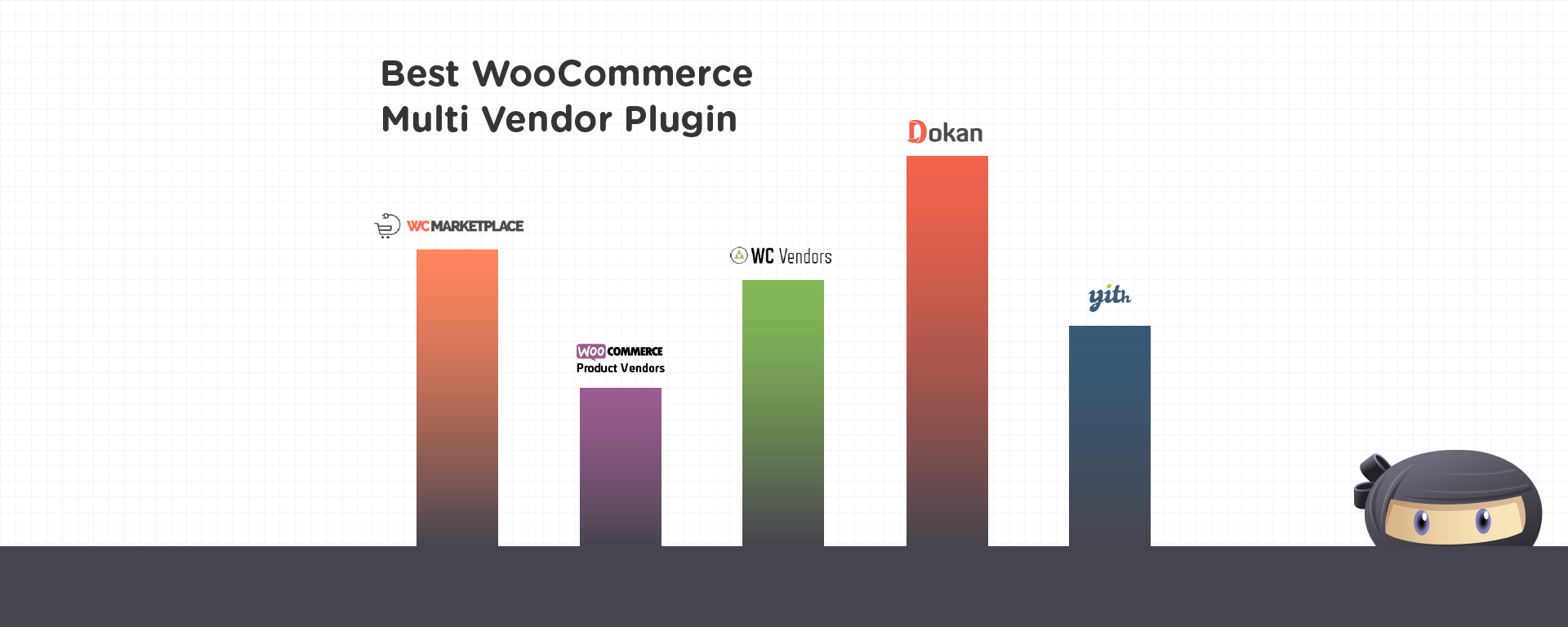 Which makes WordPress the number 1 CMS in the world, do you have any idea? WordPress creates a huge number of websites for online shopping and create a marketplace with its powerful plugins. The plugins which widening WordPress popularity are here.
                              Plugins Name

                    Activities

Dokan Multivendor Marketplace

If you want to cut out your own

eBay

,

Shopify

or

Amazon

marketplace within just 30 minutes, Dokan Multivendor Marketplace is the best option. It has a figure of premium modules, features, and designs for generating a website.

WooCommerce Dokan Vendors

With its last update, it has been included a lot of features. The main fact, it is active as on the back end of the site. An extra front end addon can capable it to work on the front end.

WC Marketplace

It is another popular eCommerce multi plugin. It has some special features as well as paid off through

PayPal

and

Stripe

with withdrawal request and scheduling of payments, additional options, and personal control

WC Vendors Pro

You can choose this one if you have a tight budget and want minimum features for creating a marketplace. It supports unique marketing strategy with low cost.

YITH Multivendor

Like WooCommerce Dokan Vendors, it has no front end addon. But it has been popular with its unique feature "

Downloadable Products

". Any customers can buy products and pay the sellers with their commissions
There are other features and compatibility of numeric multi-vendor plugins.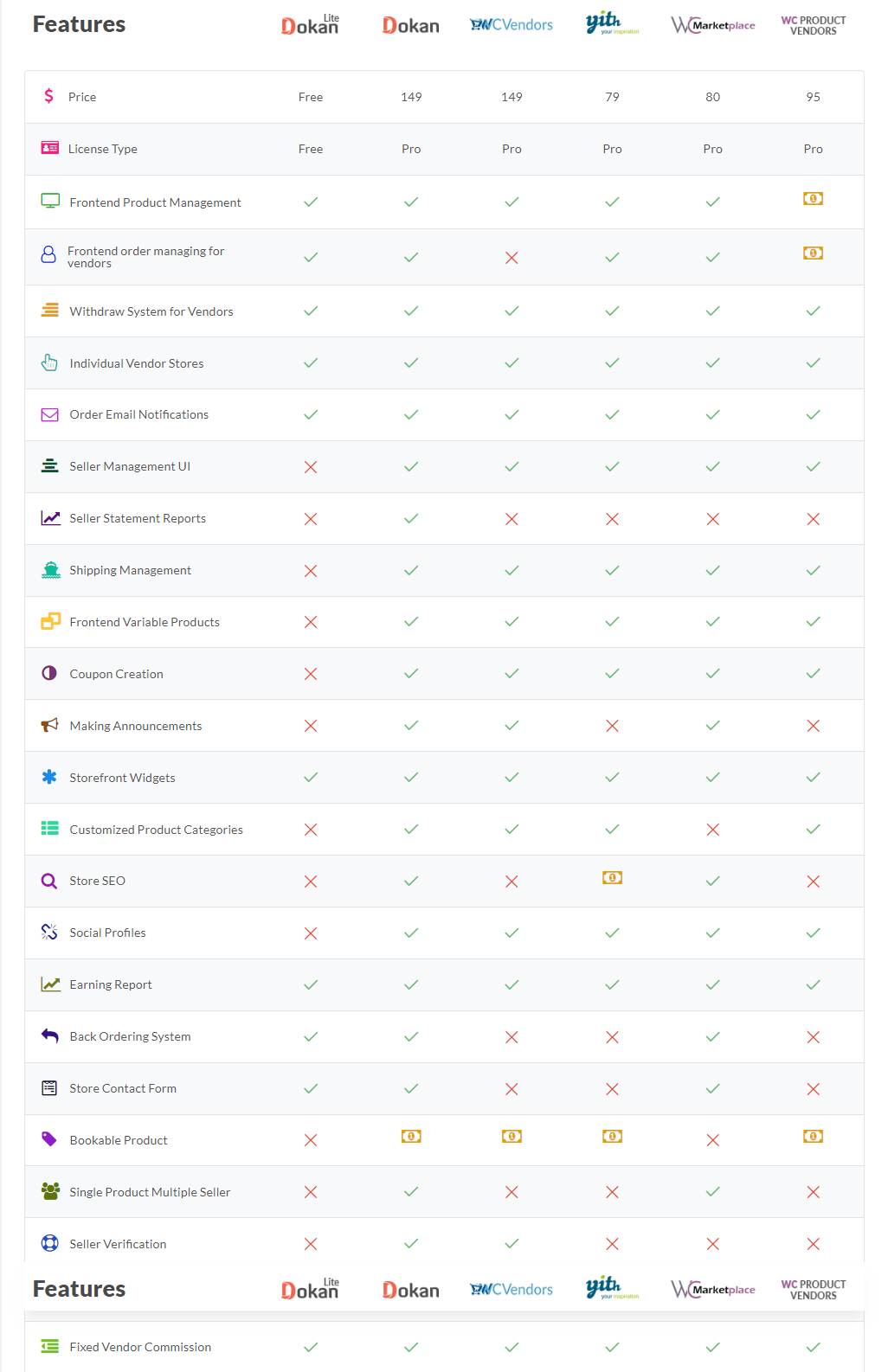 WordPress + WooCommerce= Create a Marketplace
Can WordPress be the site for making marketplace? Yes, it can be.
Let's have a look at the steps that how WordPress turns into a marketplace. If you are a newbie, need to install WC Vendors.
Requirements for Creating a Marketplace:
Right website platforms like

WordPress.org

and

WordPress.com
For self-hosted WordPress you need- marketplace addon, domain name, WooCommerce plugin and

SSL

certificate.
So let's get started after the setup.
1
st
Step: Establish eCommerce platform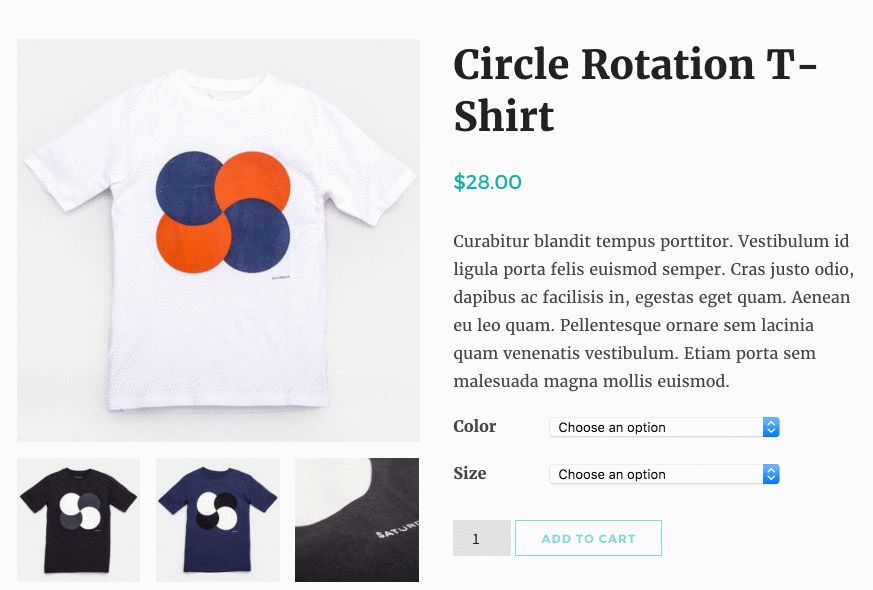 To set up eCommerce platform, you need a web hosting account and domain name. After this basic the Bluehost which will offer a free domain, discounts, and SSL for WooCommerce and WordPress hosting.
Bluehost offers for domain name cost $14.99 per year and SSL costs $69.99 per year. It has a discount which will cost $6.95 per month.
Now you have WooCommerce and WordPress have installed on PC.
2
nd
Step: Attempt to WooCommerce to Online Marketplace through WC Vendors
First, install WC Vendors plugin. Then click on the WooCommerce> turn on WC Vendors page.
With a view to paying each vendor, head over to General> commission rate> save general changes.
After mode on WooCommerce plugin, you will see other headings and their functions.
Products:

You can add new products by the categories and hide items when adding up a new one.
Capabilities:

For order permissions and run capabilities of WC Vendors, hit it off on capabilities.
Pages:

For shop settings, vendors' terms and orders page head over pages. You have to affix with terms and conditions for online shopping and form a terms page.
Payments:

Click on payments and pay instant and get payment schedule with default withdrawal request.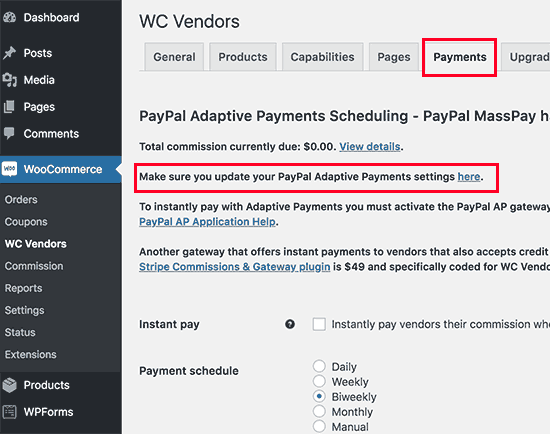 3
rd
Step: Assist Account Management
Click WooCommerce> Settings, you will see,
My account page:

For personal control use my account page option overall data.
Customer registration:

For selling items to customers and their safety registration use customers' registration option.
Login:

For further shopping of customers let them save register and personal information.
Account creation:

Customers can easily create their account, save information and passwords through this option.
4
th
Step: Found Navigation Menus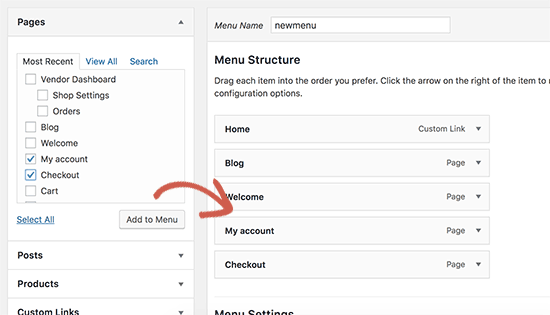 Facilitating customers to find out your site without difficulties, visit Appearance> Menus page. Conjoin checkout pages and user account to Navigation Menu.
The uncertainty you do not have my account, add shortcodes in the post copyreader and construct a new page on WordPress and "Save Button".
5
th
Step: Testing Marketplace Website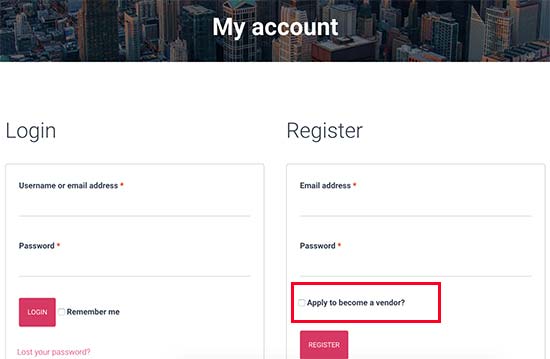 By clicking on the header link "My Account", create a new account and visit owned website with browsers. All others you have to do-
Allow customers to create their account for online shopping

Info should be registered on the clients account certainly and make them compatible with your site

Beget notified clients of emails for happy shopping

Accept or deny vendors requests by visiting their username.
Yet you are confused to install WordPress and WooCommerce plugins? Hope you are not.
The proverb says, 'money is what money does'. Definitely, WordPress and WooCommerce are the simplest and most compatible elements for SEO and accessible business, where you can earn money with own benefits. These will create a marketplace, in addition, your fame in this industry if you are able to ensure patrons happy online shopping indeed.
Let us know if you have questions! We'd love to help.