Microsoft is buying GitHub! So GitHub will be now GitLab!
After reports emerged that the software giant was in talks to acquire GitHub, Microsoft has made it official today. This is Microsoft CEO Satya Nadella's second big acquisition, following the $26.2 billion acquisition of LinkedIn two years ago. GitHub was last valued at $2 billion back in 2015, and Microsoft is paying $7.5 billion in stock for the company in a deal that should close later this year!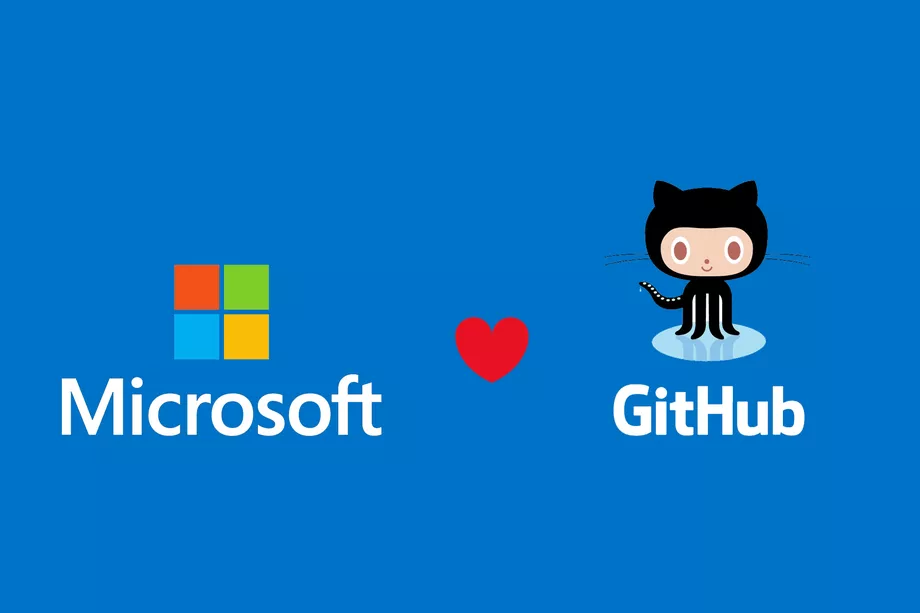 GitHub is a large code repository that has become very popular with developers and companies hosting entire projects, documentation, and code. Apple, Amazon, Google, and many other big tech companies use GitHub. There are 85 million repositories hosted on GitHub, and 28 million developers contribute to them. GitHub will now be led by CEO Nat Friedman, the founder of Xamarin, who will report to Microsoft's Cloud and AI chief Scott Guthrie. GitHub CEO and co-founder Chris Wanstrath will now become a technical fellow at Microsoft, also reporting into Guthrie.

It's easy to imagine why Microsoft would want to acquire GitHub. Microsoft killed its own GitHub competitor, Codeplex, in December and is now the top contributor to GitHub, Microsoft now has more than 1,000 employees actively pushing code to GitHub repositories. Its popularity among developers could see Microsoft earn some much-needed trust and respect from developers. In bigger enterprises and slower moving businesses, the fact Microsoft has acquired GitHub will make it more trusted to use for projects and source control, simply because Microsoft is already trusted across many software and services by these companies. "We will accelerate enterprise developers' use of GitHub, with our direct sales and partner channels and access to Microsoft's global cloud infrastructure and services," says Microsoft CEO Satya Nadella.
Microsoft won't be able to address the general concern that important tools and internet services keep being consolidated into the hands of a few big tech companies. "When it comes to our commitment to open source, judge us by the actions we have taken in the recent past, our actions today, and in the future," says Nadella, in an attempt to ease concerns around Microsoft's acquisition.
For all the concerns, there are plenty of reasons to see this as a positive for Microsoft and GitHub users. Microsoft has been actively pushing open source technology, and the company has open sourced PowerShell, Visual Studio Code, and the Microsoft Edge JavaScript engine. Microsoft also partnered with Canonical to bring Ubuntu to Windows 10, and acquired Xamarin to assist with mobile app development. These are moves that have been met with surprise by developers initially, but that have earned respect. It's essential that Microsoft stewards the GitHub community forward to earn even more trust and developer love. The Microsoft old isn't the Microsoft of new, and this GitHub acquisition is a chance for Microsoft to prove that even further.
Microsoft has struggled with developer love for years, and it's a big part of the reasons Windows Phone failed and that its Universal Windows Apps platform hasn't taken off. Microsoft has spent recent years improving Windows 10 so it's a respectable development box, and tools like Visual Studio Code — which lets developers build and debug web and cloud applications — have soared in popularity with developers. Post Credit- TechCrunch
So? What do you think? Will people use GitHub like before or will use more than before!
Learn more from- GitHub blogs