Hello guys!
Installing plugins and themes are the most used thing in WordPress. Almost every day, you may need to install new plugin or theme for either test or for use. Today I am going to show you this very basic needs and this is going to help you a lot if you are new to WordPress!
WordPress Plugins
WordPress plugins allow admin to add features such as slideshow, enlarge a gallery etc. There are thousands of premium or paid and free plugins to make WordPress amazing.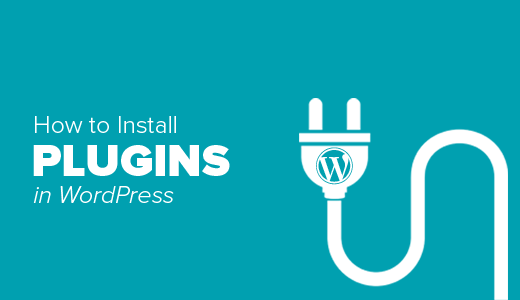 Plugin Installation Steps
Many new users have asked for how to import plugins for WordPress and the methods related this. This article is about the WordPress plugin installation step by step. You will get guidance for WordPress theme installation at the end of this article.
1st method: WordPress Plugin search
This method is only for installing free plugins. Using WordPress plugin search has become the easiest way. The very first WordPress beginners get benefits with this method step by step.
At first move to WordPress admin area. Click on Plugins> Add New.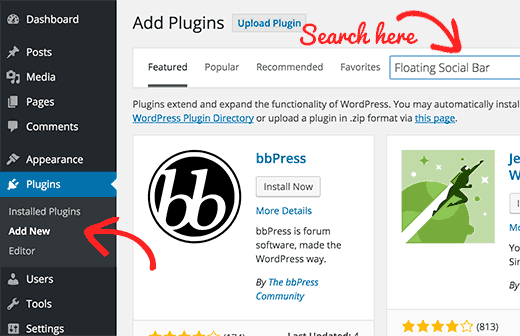 Type the functionality preference or the plugin name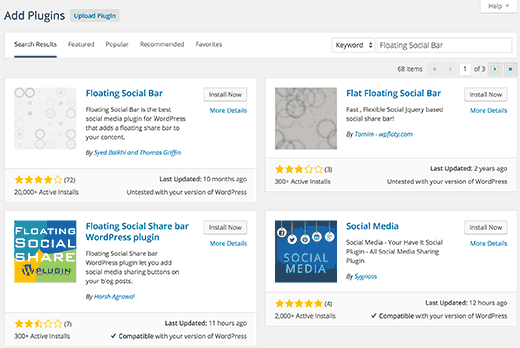 From the bunch of plugins, choose one and click on "Install Now" button.

The preferred plugin has installed. Click on "Activate Plugin"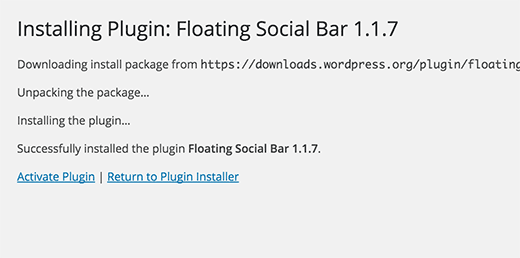 Your wished plugin has installed and activated. Design your website from now with free plugins.
2nd method: Using FTP
This method is for installing premium plugins. Additionally, you face problem to install plugins from admin area. Using FTP will help you with the given stage by stage below.
Start by download plugins source file (zip file) and extract it
Next using an FTP client, upload on your website the named file through the extracted zip file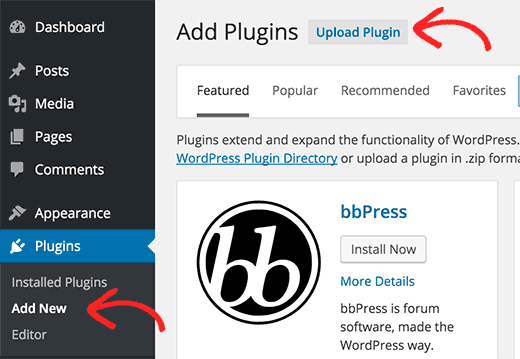 Contact WordPress Hosting Provider and ask to provide FTP username and password. Need to access through the FTP manager
Expose the FTP client and attach to the website via FTP username and password
Access to /wp-content/plugins/ and upload the created folder on it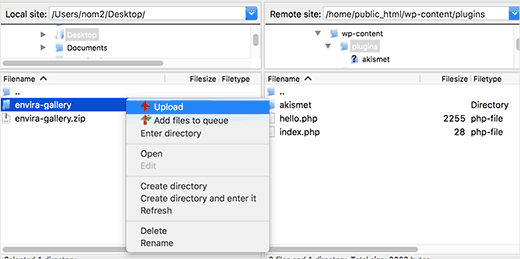 Go to WordPress menu and click on "activate plugin" button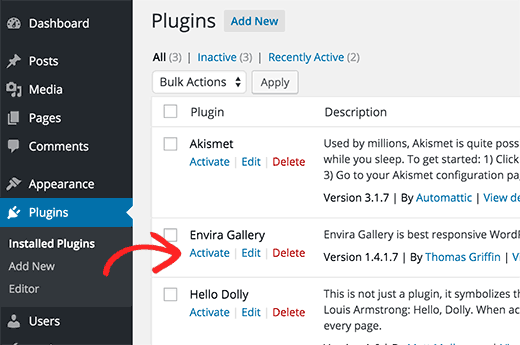 Once after installation and have a look at your chosen plugin as it has been new on the dashboard. Get the plugin settings and sketch your website.
WordPress Theme
Did you have installed your right one plugin? Hope you have done with our instructions on the previous part.
Since you are a beginner, very much trouble for you searching your ideal themes. WordPress themes will help you to fulfill your dream of web design. In this part of the article, we will guide you how to install or import WordPress themes.
Precautions
Before activate or add a theme on the dashboard, have a look at its functions

Changing WordPress theme is not difficult but it is a must to view a checklist of things
Themes Installation Steps
We prefer methods as one is for free themes installation and the other is for paid. So the steps of methods are here for beginner friendly.
1st method: WordPress Admin Theme Search
Are you searching ways for free WordPress themes installation? Or you want to import free themes on your WordPress dashboard?
This method is only for you if you are a true beginner on WordPress.
Start by login to WordPress admin area and click on Appearance> Themes
On the themes page, get on Add New button
Select theme from Popular themes, Featured themes, Latest themes based on your criteria
Move on the themes' image and press on install option
A success message will show with "Activate" option
After installation, configure the theme settings
2nd method: WordPress Admin Upload Method
Premium themes serve better than free themes, is not it?
WordPress admin upload method is the one for installing commercial premium WordPress themes. Also install custom themes from iThemes, StudioPress and Themelab. Self-hosted WordPress.org users have permission to install.
At first, go to an online marketplace and buy a commercial theme. Now download the source file (zip file)

Login to WordPress website and click on Appearance> Themes> Add new.
Click on Upload Themes> Choose file> Upload zip file
Click on "Install Now" button and press the "Activate" option.
So, we hope this beginner's guide will support you a lot to install both WordPress theme and plugin.
For further inquiry, leave a message in the comment section.