Running a partnership business? Having trouble to manage all partners? Imagine that you've got a tool that can handle your partners' calculation! How will you feel?
Well, Voidcoders has already a stock of fabulous plugins, themes and applications. Here is another surprise from Voidcoders for partners! They have added a Partnership Management System in their inventory. This a PHP script that comes with a simple UI for better user experience. Easy and simple installation like WordPress installation!
What does partnership management mean to you? Well, partnership management is a process which tends to keep statistics of channel partners. For instance, a company has 3 partners. How partners work collaboratively and distribute their costs and profits have included in the partnership management tool.
In short, the partnership management system aligns entire partners life-cycle that extends your online and offline business.
What Partnership Management System Offers You?
So much blah blah blah… But the partnership management system does not blabber. It works a lot to align with great features. What Partnership Management System offers to you? Let's take a look.
First of all, you can add multiple trades and shareholders with one app. Just Download & easy Install.
Keep statistics of enterprise expenses, incomes and profits per month/year.
Income section details and verify.
Financial graph or chart.
Convert income and expenses to PDF or Excel.
Auto manager to assist the method.
Individual revenue chart.
Support: 24/7 support available for the customers.
Price: $14 with 6 months free assistance.
How to Install Partnership Management System Tool
This partnership Management System offers you a lot. But if you do not know how to use this, you may not be happy enough with it. Let's take a practical look.
At first, install it and upload script files to host. Unzip file.
Click MySQL link to login to cPanel.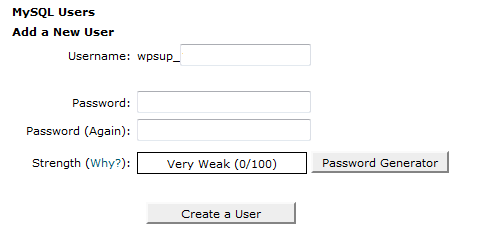 Add the user to the database.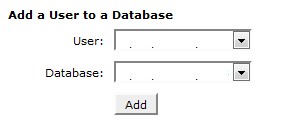 How to use this tool?
You can see the homepage after login.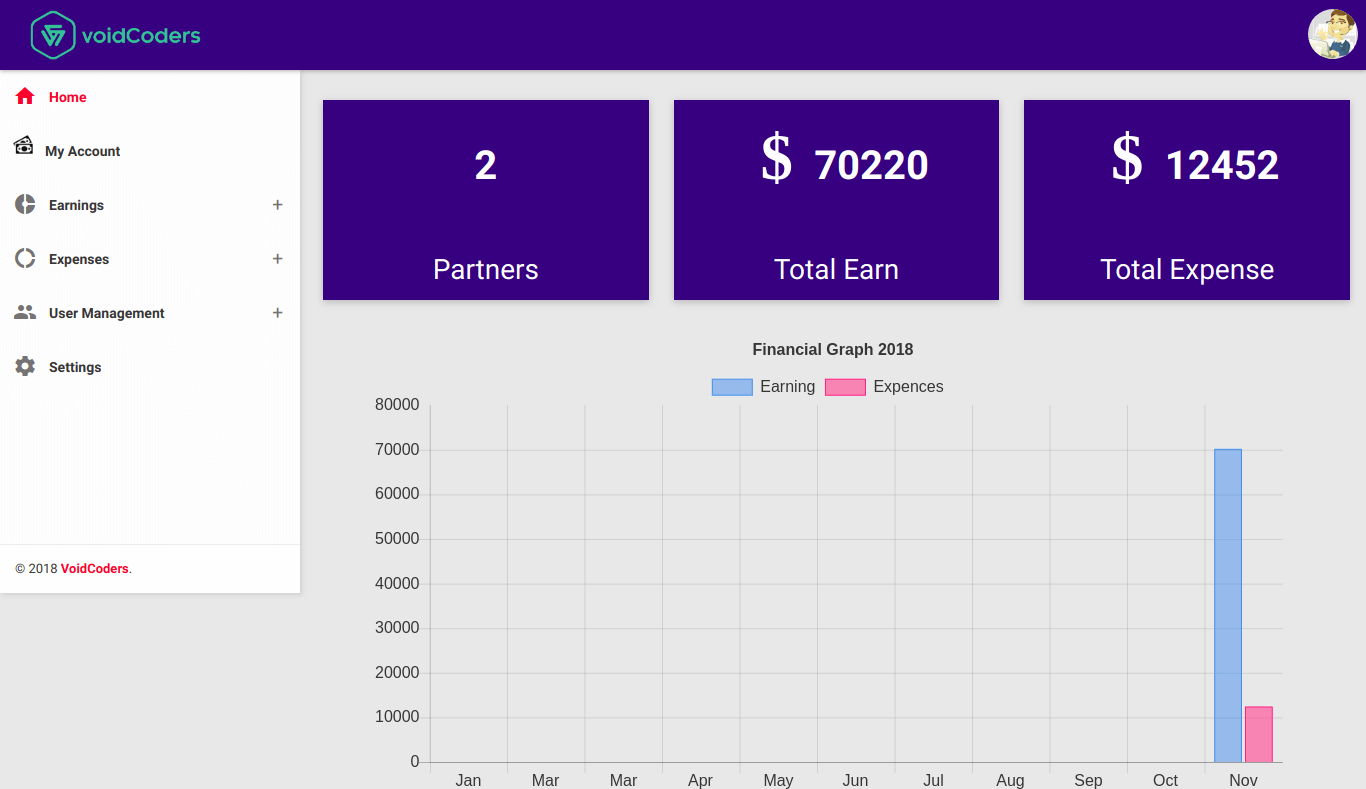 Add earning source and amount.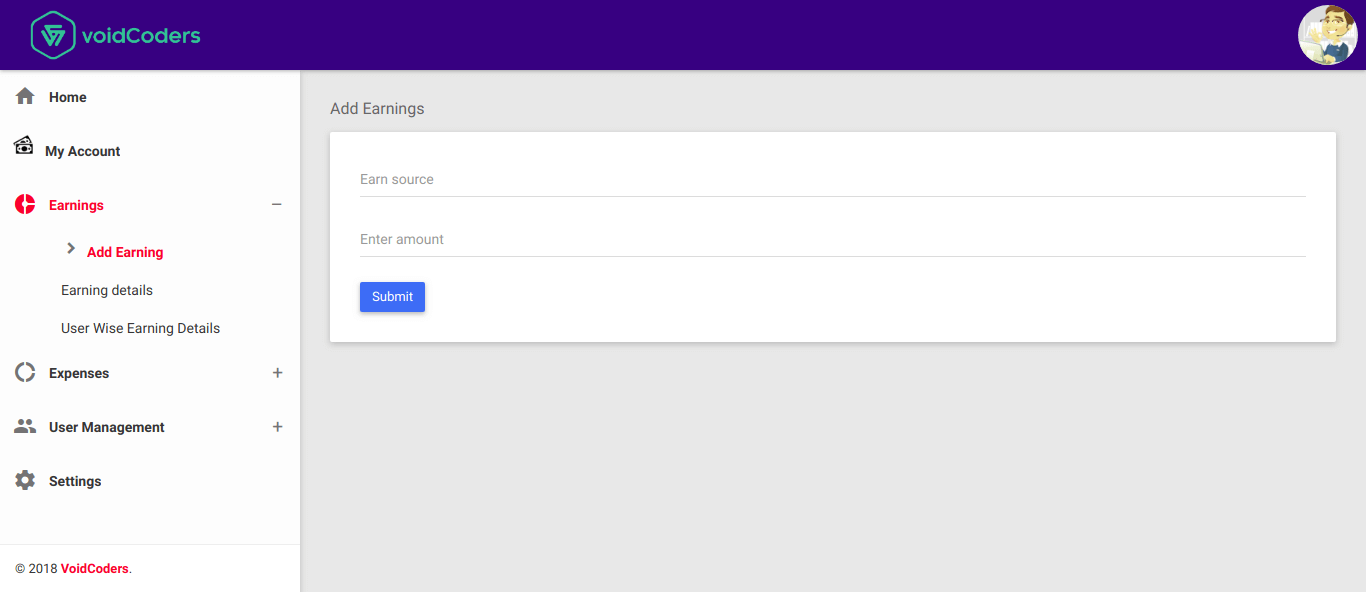 Earning details with user details is a stress relief process. Get the chance to export files as PDF and Excel.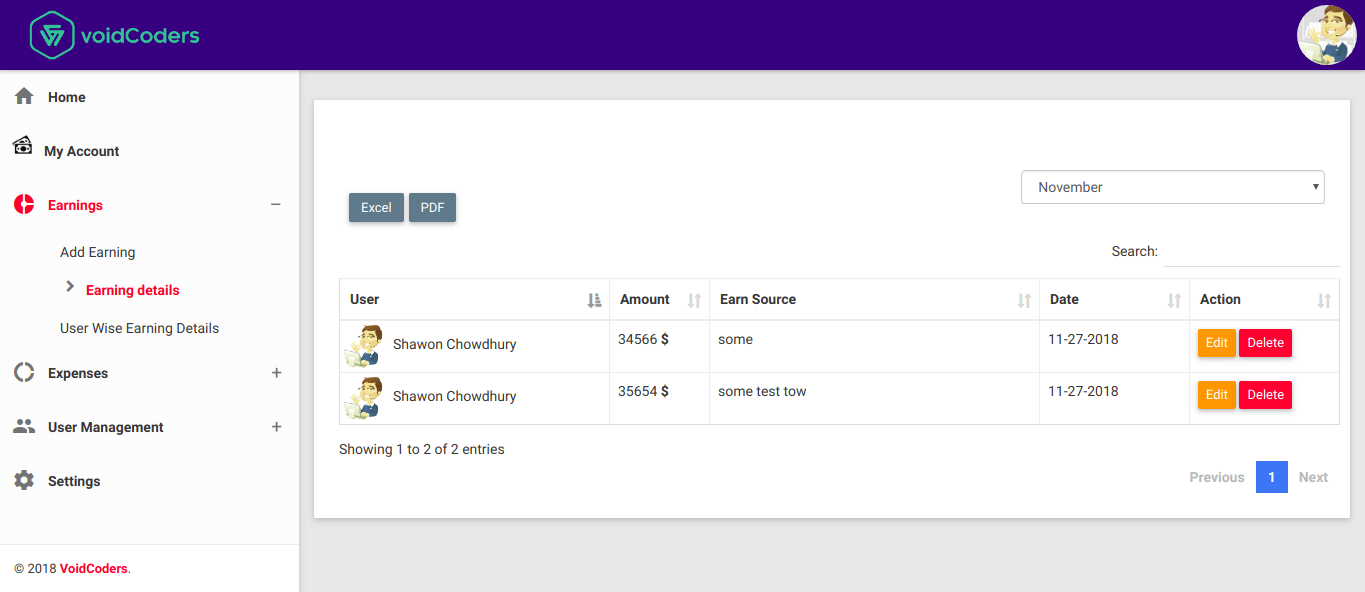 Include expenses and amount. The date will be taken automatically from your system (Computer or Laptop)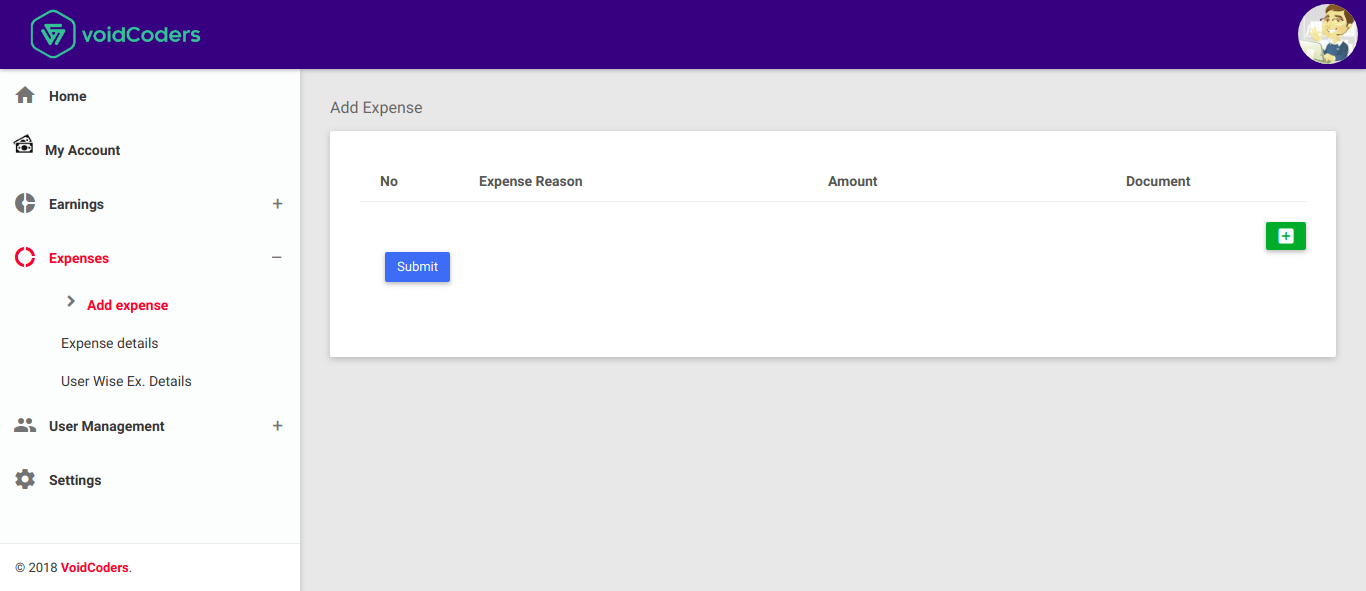 User Wise Expense Details: Where expenses of each and every partner is viewed.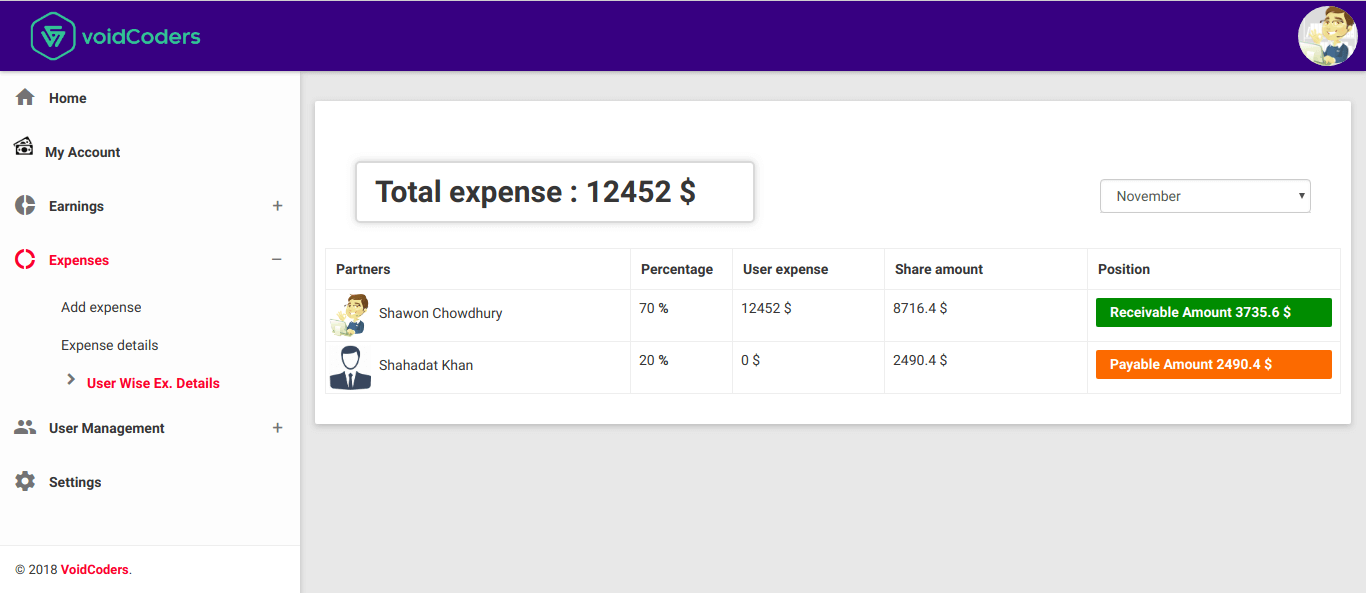 Unlimited User/Partner/Manager registration is also available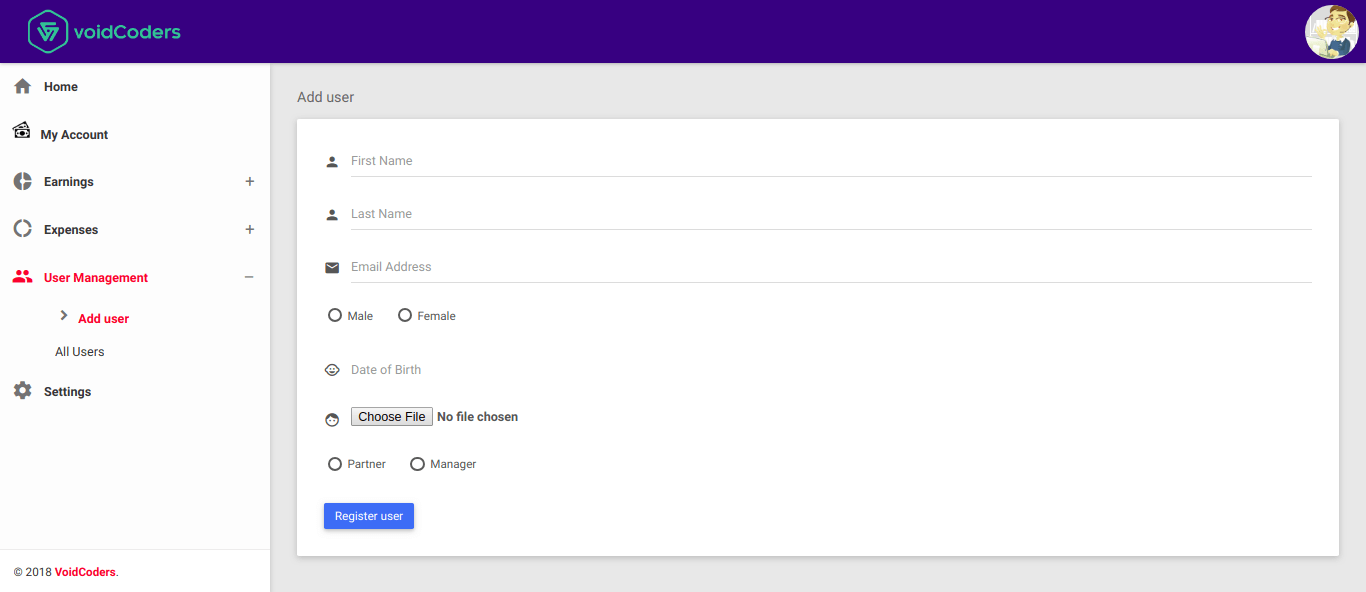 Database & SMTP Settings.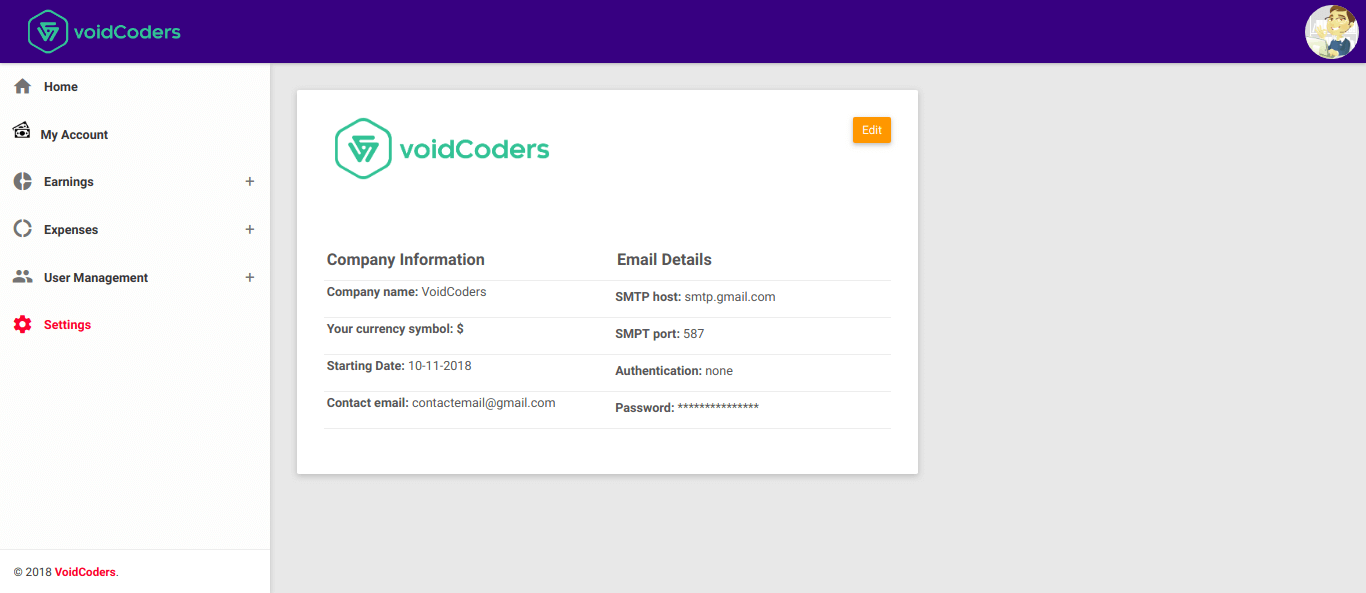 Quick Look:
Wrap Up
Voidcoders new intuitive Partnership Management System is a one-stop-shop for managing collaborative channels. Also, this one accelerates revenue. How? By reducing costs and saving time.
No need to use dairy or google sheets anymore to calculate income & expense and divide them among the partners! Buy this, save your time and see the results within a short time.