An Introduction on Elementor 2.1
An end to drag, drop and wait. Elementor has created it's each version with improvements in features. The new and distinctive features will give you a better workflow. With this demand, Elementor has come with its next level Elementor 2.1.
What features do you expect from this version? Will it be successful to please you? Let's discuss these issues.
What are unique in Elementor 2.1?
Frustrated with restructuring same style? Of course, every web developers must be.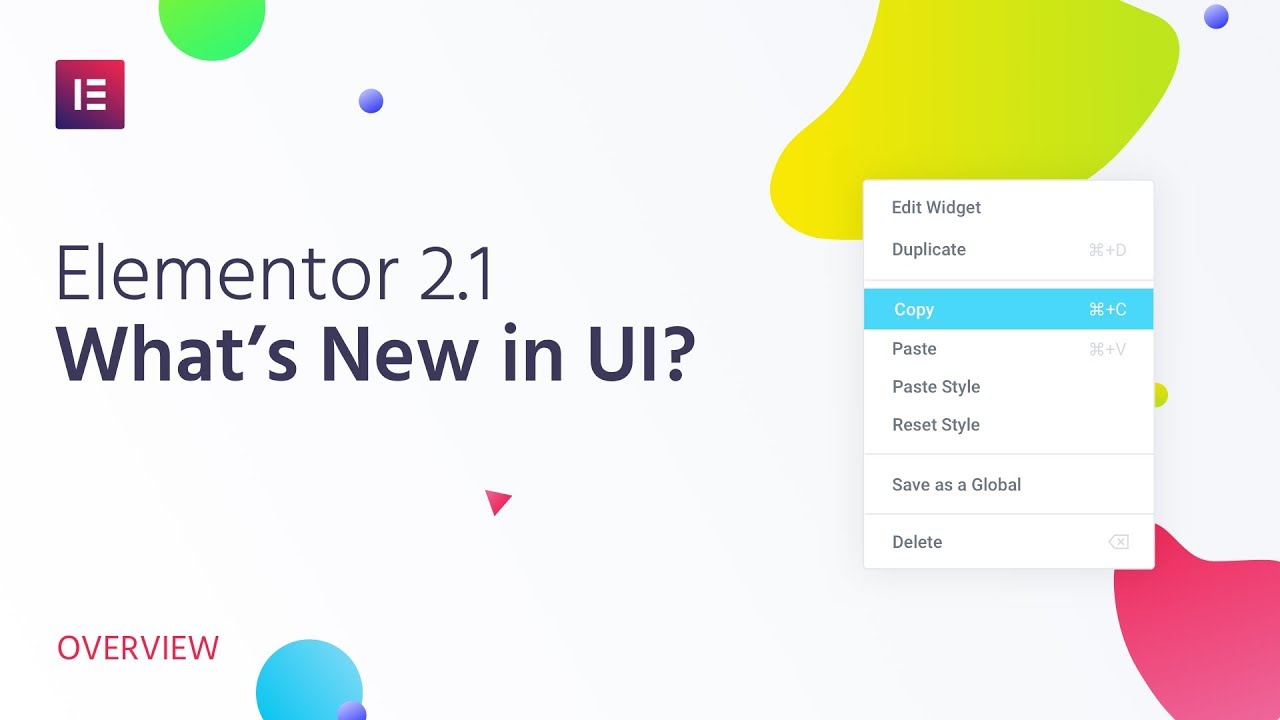 Elementor 2.1 has come with Copy Style configuration. Now you are free to copy any style if you want again and again. This feature has added as because of streamlined users' request. Reuse web design elements into different pages is a common issue. This time, you can not only replica styles but also design elements as well. This upgraded version has some other upgraded interfaces.
Let's notify you with the unique and new ones.
Introducing Copy style
"Copy here and paste there"– the motto of this feature. Elementor web developers have operated hard on perfecting this structure. For instant speed up your design procedure, use copy style. This will make fun allowing you to copy styles of-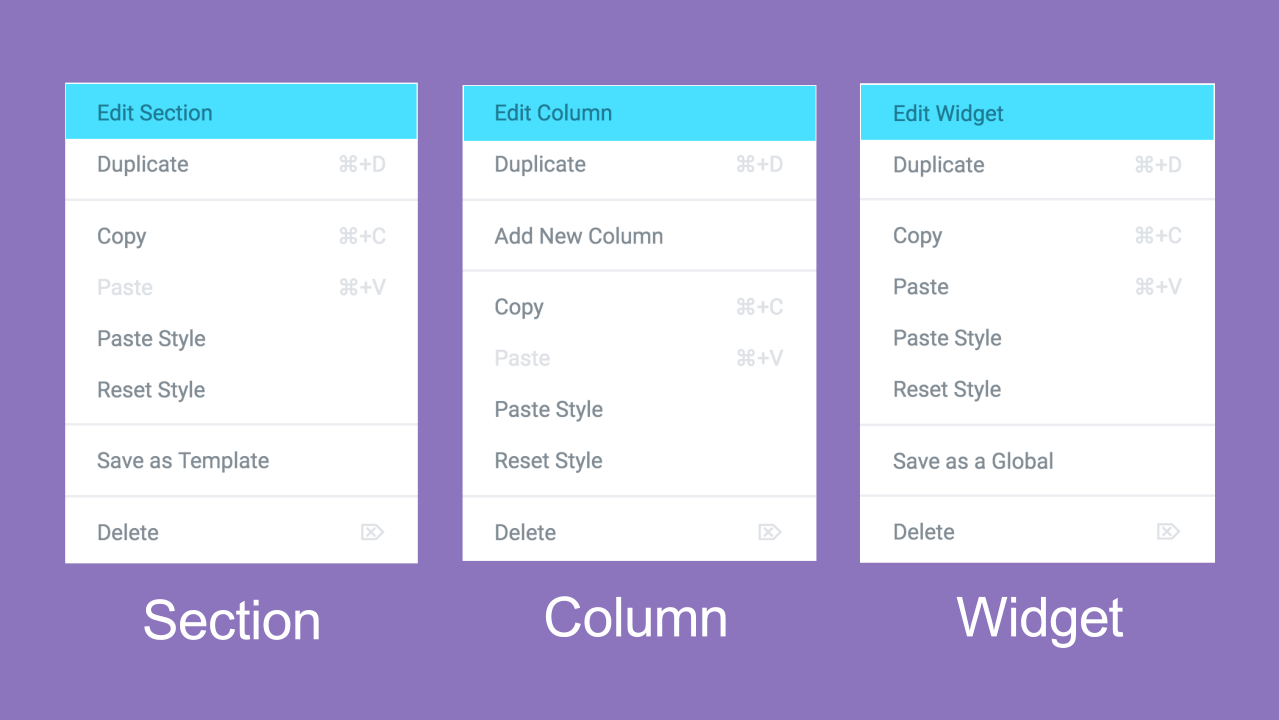 It helps to less focusing on technical adjustments and more on the creative process. If you are a streamlined user, this configuration is a must.
Now switch components around and move layouts anywhere on the page. Technical ways to copy style as well as the elements-
For copying: press on CMD/ CTRL+C

For pasting: CMD/ CTRL+V
Copy Paste between Pages
This part is game-changing for Elementor 2.1. You can copy and paste the styles from one page to another. It is like taking a section from the homepage and put into the contact page. The whole possibilities are endless.
To copy and save the sections from one page to another, follow the previous way-
Press CMD/ CTRL+C

Again press on CMD/ CTRL+V
Now your preferred ones have saved to a new location. The plus point is easy to remember the process to copy paste between pages. This will stretch fun while copying and pasting the entire elementor page. In the blink of an eye, copy and paste have done.
Other features of Elementor 2.1
Elementor 2.1 has another two advanced UI. Introducing you with the advanced ones.
Quick Restart
Have you bored with retracing your steps while designing websites? Elementor 2.1 has the greatest solution. By clicking on "Reset Style", reverse to the default mode settings.
After right clicking on sections, widgets or columns will display the following options:
Edit

Duplicate

Copy style

Paste style

Reset style

Delete

Save as template (for sections)

Save as Global (for widgets)

Add a new column
Hit on "Add Section", will display the following options:
Paste

Copy all content

Delete all content
Context Menu
The new UI has introduced developers with "Right Click". The Right Click is a cleaner interface for a much workflow. This feature is the new setting handler to control all thing belong to this plugin.
The web developers of Elementor has added a Context Menu. Right Click opens a drop-down presenting all the prior actions. This feature discloses the copy style and copy paste features as well. Press on CTRL / CMD+ Right Click to reveal the context menu.
Many UI has improvements have included in Elementor 2.1, such as-
The Right Click menu

New minimalistic setting handles

Copy style and

Add Section/ template button
In the following, we will lead you to other new features. Such enhancements are- Gutenberg compatibility, image CSS sifters, CLI and custom breakpoints. So till that moment explore the next level of Elementor. Do not forget to share the innovative copy style and copy-paste between pages features.
For more updates and queries of Elementor 2.1, comment on the section below.