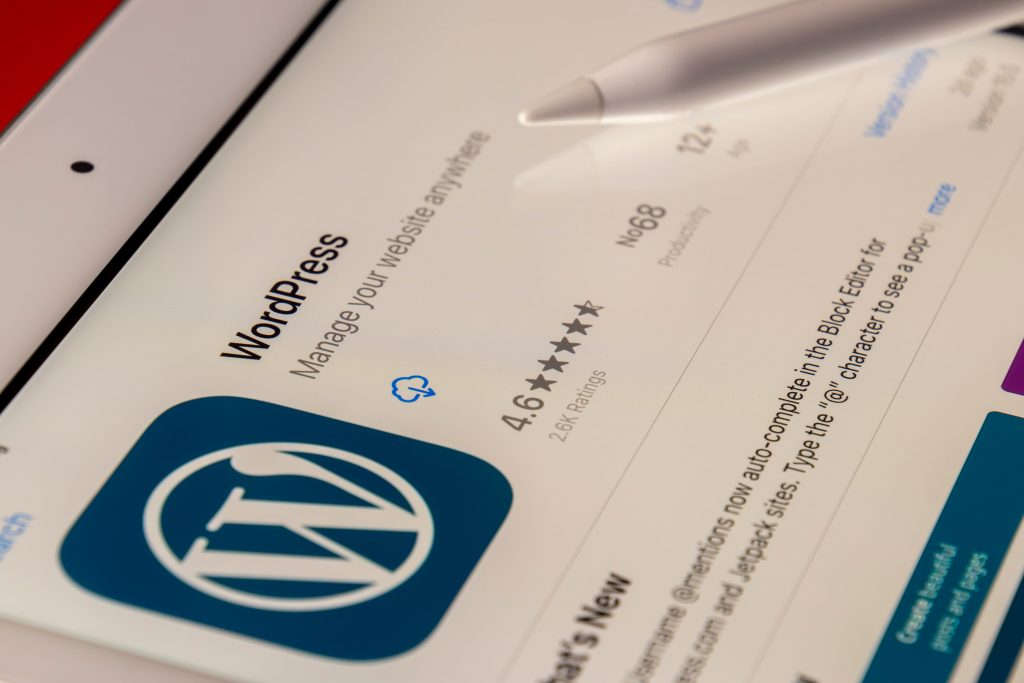 Nearly two decades since its initial roll-out, WordPress evolved from a simple platform for bloggers into a household name in website development.
In 2021, 455 million websites were built on WordPress, representing a 37% market share of all global websites and a 62% market share of all CMS platforms.
Moreover, WordPress powers 38% of the world's most visited websites and registers over two million new domains every year.
But the leading CMS platform doesn't owe its success to pure luck or poor competition. Instead, WordPress's popularity lies in its ease of use, customizability, affordability, and SEO-friendliness, among other benefits.
In this article, we're focusing on the correlation between WordPress and search engine optimization.
Read on to discover six ways in which WordPress benefits your website's search rankings.
#1 WordPress Provides Good UX on Both Ends of the Spectrum
ThemeForest, one of the leading websites for downloading WP themes, contains over 11,000 different WordPress templates.
And while designs, niches, and features vary, most of these themes have one thing in common – they all adhere to UX best practices.
The bulk of WordPress themes is created by professional designers who understand the rules of intuitive, user-friendly, and optimized web design.
Take a closer look, and you'll see that the majority of the designs are pretty simple and similar, donning:

A menu bar with drop-down links for navigation
An above-the-fold section with an image and a CTA
Typical web pages such as about us, contact us, services and blog
A footer with social buttons, sitemap, privacy and cookie policy, and contact information
A contact and email signup forms
WordPress themes don't have identical elements because designers copy each other or don't know which features to add – they're alike because these elements are pretty much everything users need for a site.
Simplicity coupled with functionality makes WordPress themes so successful in achieving a great user experience.
Good UX implies users stay longer on a site, visit more pages, bounce less, and are keener on becoming a customer.
So, WordPress provides site elements tailored to maximize user experience, but what about the other end of the spectrum?
Well, WordPress, as a platform, is an embodiment of simplicity in the world of web design and development. Business owners can create a website without any coding knowledge, customize sections using a drag-and-drop feature, and brand their site in only a few clicks.
But the CMS platform has a rather straightforward dashboard as well. For example, the WordPress dashboard allows you to manage content, install SEO plugins, add alt text and meta descriptions, perform updates, etc.
So, WordPress offers you a website creator which features a UX-friendly basis to create an even more user-friendly website.
Therefore, choosing WordPress to build your website is a win-win situation for you and your website visitors.
#2 WordPress Websites Are Lightweight & Fast Loading
Page speed is one of the most significant Google ranking factors – but it's not the only loading speed that's taken into account.
Google now measures the time between a user's input and the site's feedback, the time until complete page load, and the time necessary for all page elements to load and become stable.
So, yeah, website speed is a rather vital ranking signal. One reason for its huge significance is that slow load times often nudge users to leave your page. A long wait for a page to load increases the bounce rate, signaling Google your site is of low quality and value to users.
On the other hand, Google can't risk giving good rankings to websites with poor UX, as users might grow unsatisfied with the search engine's services and turn to another platform.
Website speed is a crucial element during the search engine's crawling efforts. Namely, the faster the site, the quicker can the search engine crawl and index it appropriately.
Luckily for all WordPress buffs, most free and premium WP themes are developed to load fast. Moreover, WordPress templates are generally responsive, ticking the mobile-friendliness box as well.
Additionally, members of the WordPress community have developed numerous plugins you can download to help improve your site's speed.
WordPress themes are generally lightweight and fast. So, if your WP website is slow, make sure to check some common reasons for poor speed performance, such as unoptimized images, too many plugins, or bad hosting.

#3 WordPress Allows Automatic Integration of Metadata
In WordPress, metadata refers to the information about your site's posts, pages, users, comments, and other website elements. The term also refers to page data that appears in search results, like the title and short description.
Metadata helps search engine bots understand what your pages are about. That's why it's a common SEO practice to include targeted keywords across metadata to help improve site rankings.
And while the SEO title and the meta description are major ranking factors, adding keywords to metadata isn't significant to search bots alone.
Namely, when users search a query, the keywords appear bolded on a search results page. So, if your title and meta description incorporate a keyword that the user has searched for, your result will be more visually prominent, thus boosting your CTR.
WordPress makes optimizing titles and meta descriptions really easy with Yoast and All in One SEO plugins. These plugins allow you to add metadata and provide recommendations for improvements.
You can manually input your metadata, but the plugins can fetch the information from your content if you forget to add them.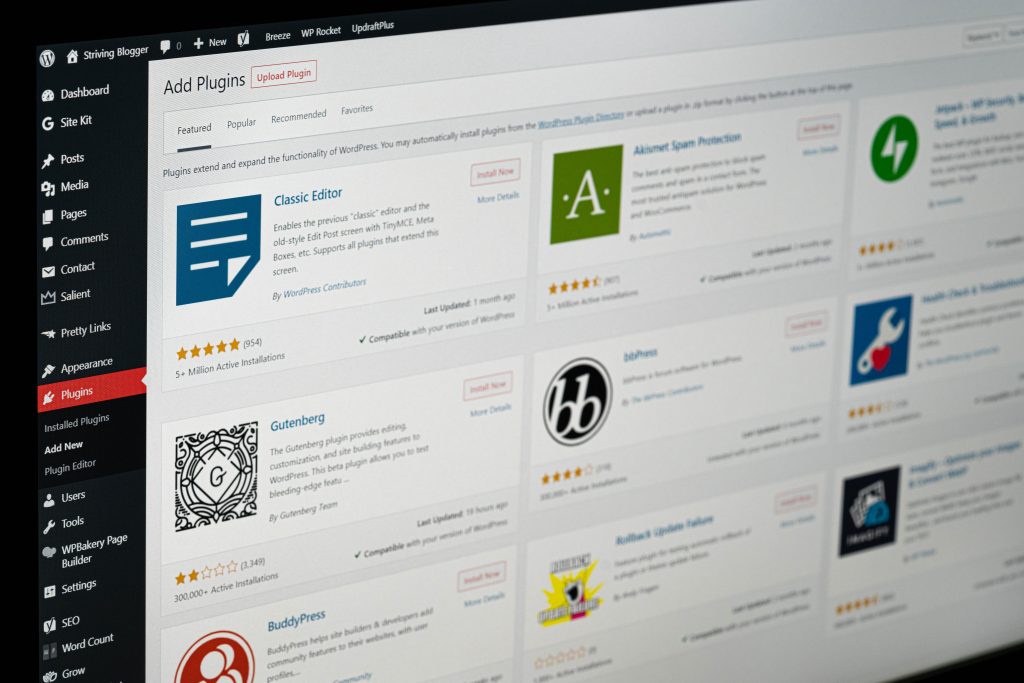 #4 WordPress Allows Customizable & Clean Permalinks
Permalinks are basically the URLs on your website. While they're not a major ranking factor, optimized links help bots and users understand and engage with your page.
Unlike some other website-building platforms, WordPress settings allow you to edit your permalinks easily. You can customize the site links to include keywords, thus assisting the search engines and your visitors figure out the topic of your article.
But the customizability of permalinks isn't crucial only because keywords in the link are an important ranking factor.
Users aren't keen on clicking suspicious-looking links – for example, those with random characters, numbers, or symbols. This is because such links look like spam or viruses, and most users will stray away from clicking on those.
On the other hand, clean permalinks can increase the CTR of your posts on the search engines. So, customizing and optimizing your website's permalinks is a much better approach to boosting traffic and search rankings.
#5 WordPress Enables Integrations with Numerous Web Platforms
Choosing the world's most popular CMS comes with another SEO perk – cross-platform integration.
Connecting your WordPress-based site with leading marketing, analytics, communication, and data management tools benefits your processes, resource optimization, and task managing.
You can integrate WordPress with apps such as Facebook, Instagram, LinkedIn, Twitter, YouTube, Mailchimp, Google services, HubSpot, Discord, Slack, Trello, Dropbox, Zoom, Medium, Evernote, Typeform, Reddit, and hundreds of other tools and platforms.
Keep in mind not to get too carried away with integration possibilities to avoid overwhelming your site. Instead, connect the tools that will yield the most benefits and align with your company goals.
#6 WordPress Makes Image Optimization Easy
Besides making your content more attractive, accessible, and engaging, images are a valuable SEO asset.
Namely, Moz states that one-third of all Google searches happen on Google Images.
Optimized images supply search engine bots with important contextual information on your page content. For example, adding alt texts to images helps your images rank higher for the keywords users search for.
Alt(ernative) texts help improve user experience and provide additional ranking opportunities. While some practice includes keywords to alt texts, experts from SEO companies agree that natural and descriptive alternative texts are the best.
Another great SEO potential of your site's images is size optimization. Compressed images can speed your site's loading time and ensure a lightweight website environment.
You can optimize images on a number of online tools, but WordPress offers many plugins for automatic image optimization.
Conclusion
WordPress is the leading content management system globally – for a reason. Using WP to build your business website benefits the user and your brand that strives for online success.
The CMS platform dons unique features and tools, all coming in a simple and intuitive dashboard that's straightforward, scalable, and flexible.
WordPress is constantly evolving and growing to meet the needs of various websites, industries, and markets. Moreover, the platform keeps up with all the latest design, development, marketing, and SEO trends.
In terms of search engine optimization, WordPress provides useful plugins, features that streamline image and content optimization, and options that make your site's content attractive to both search engine bots and users.
But what might be WordPress's greatest strength regarding SEO is that this CMS tool constantly follows Google's (and other search engines') ranking guidelines.
In other words, WordPress is itself optimized for SEO; you don't really have much to do once you've installed the template and uploaded your content.


Author's bio
Melissa Gray is a freelance writer and an organizational psychologist. Her focus is primarily on marketing and new digital trends across the world. She is also a passionate gamer, with a special interest in narrative design. She writes for Digital Strategy One.