In marketing, lead generation can generate your business. Activities of B2B principal is adapting to digital marketing. Consumers generally keep interest in the normal goods and services of companies. Nowadays open sources uphold strategies to make belief in them. Print ads and newsletters are such tactics.
Today in this article, will analyze the lead generation plugins. Step forward to grab the best one from the listing of 2018.   
Lead Generation Plugin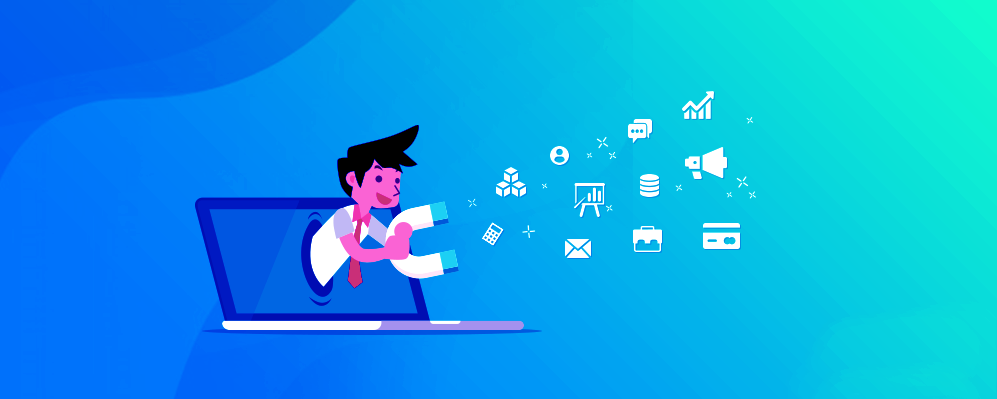 "What do you know that you do not know?" This happens only for unawareness. Each business needs lead generation including B2B and B2C strategies. In WooCommerce sites, initiation of customer interests is so important. This upholds in online marketing by lead generation plugins. 75% of customers get impressed for products or services through online surveys. Follow up on the next part to know more.
B2B vs B2C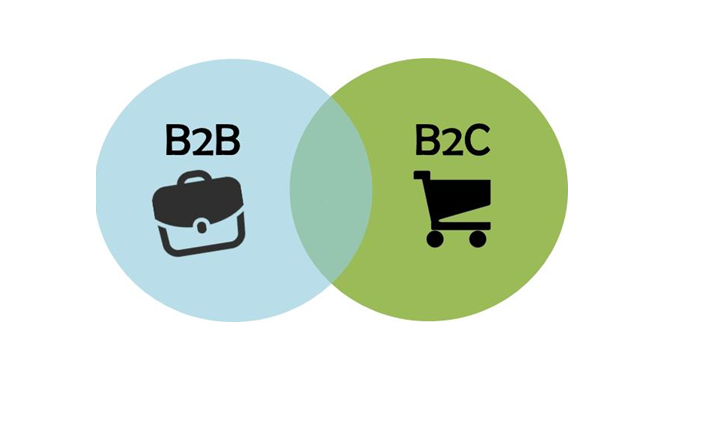 A lead is a prospective user represented by his name and email address. Lead generation contains processes for sales purpose.
B2B:

a certain step to begin the sales process on sites. The company leads B2B. "Business to business" is the motto.

B2C:

refers to the exchange between consumers and commercial. "Business to consumer" is the principle.
B2B tactic is better than B2C. Why? B2B lead nurturing involves longer buying cycles. This is difficult to plan and represent to a third-party. But it benefits IT and such companies a lot.
Why need lead generation plugins?
The elements of lead generation plugin can make email publicizing strong. Though, the ready forms of email publicizing services fail to attract customers.
Here, have considered such types of lead generation plugins:
Just dive into the depth of the lead collections.
Start with Best Lead Generation Plugins in WordPress
Time to discuss the best lead generation tools in 2018. Let's get started.

70% of website visitors will never return. Do you know why? Because of improper details of products and services on site blog. Turn those visitors into leads. OptinMonster is the ultimate customer acquisition and an autoresponder to engage visitors. It is not a mere plugin, a complete web-based app.
Best features of OptinMonster
| | |
| --- | --- |
| Features | Details |
| Exit-intent technology | Screw up visitors to subscribe to your blog. This shows amazing campaigns. |
| Cookie retargeting | Cookies generally save customers information. So the custom browsers should base on their info together with age and gender. |
| Onsite follow up campaigns | Research on users' demand. Forms follow up triggered campaigns.   |
| Onsite retargeting | Display special offer targeting their previous demands. |
OptinMonster is seamless to integrate with major email marketing services. Even though, sites conversion rate boosts up to 78% by this. Create an account in OptinMonster to get more facilities.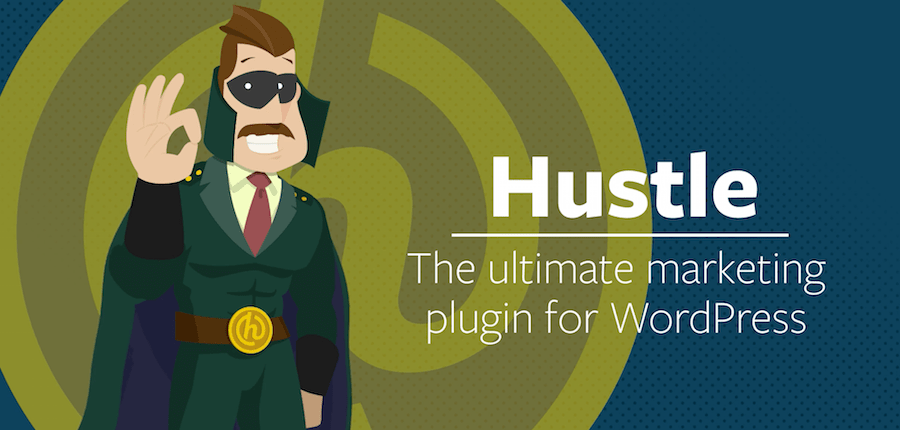 WPMU DEV's web developers have built Hustle. Hustle is the quickest enabler to integrate with social networks. It's floating widgets and shortcodes will get rapid followers.
Best features of Hustle
| | |
| --- | --- |
| Features | Details |
| Easy styling | Drop shadows, layouts, colors and animations to design advertising. |
| High display settings | Use one-click, post, page, location and such outfit on display to grab attention. |
| Measure performance and outcomes | To find better trading decisions, Hustle has 3 handy metrics. |
| Add block | The slide-ins and displays pop-ups prevent from blocking the site by blockers. |
Hustle acts like doing marketing like a pro. The sass, slide-ins and email opt-ins will grow your mailing list.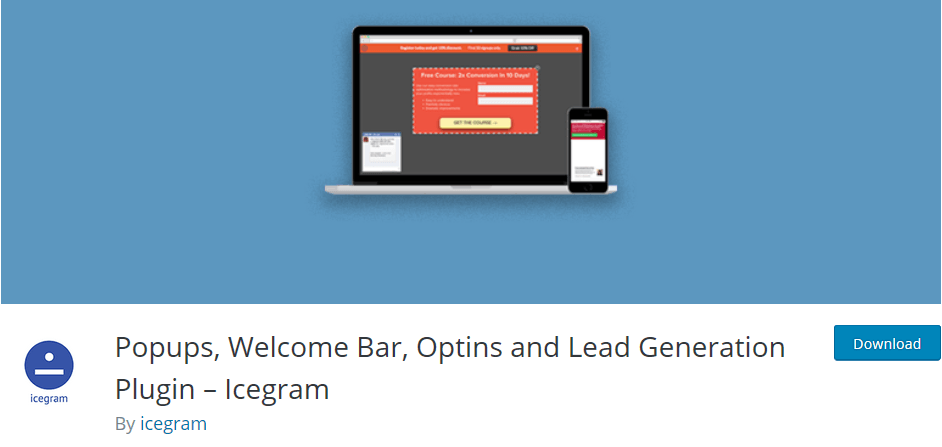 Icegram means a lot beyond opt-ins. Multi-purpose works like list-building, typical opt-in and email subscriber like other leading tools. Even the best support you want will get from Icegram.
Best features of Icegram
| | |
| --- | --- |
| Features | Details |
| Build an option form | From opt-in variations, instant availability to design CTA messages. |
| Mobile responsive design templates | Offers 20 high converting mobile responsive templates. |
| Compatibility with third-party plugins | Ensures compatibility with Gravity, Jetpack and other third-party tools. |
| Split testing (A/B testing) | Choose the best Icegram campaigns for audiences for lift up the market. |
Icegram causes no inconsistencies to a WordPress site. Also, provides easy HTML based assimilation with MailChimp, AWeber, SendPress and such email marketing actions. Check Icegram Premium Add-ons to become an expert.   

Beautiful opt-in forms and newsletters could create by MailOptin.  All its' forms are GDPR compliant and increase conversion rate. Try a Demo Send-box and see how it works fast.
Best Features of MailOptin
| | |
| --- | --- |
| Features | Details |
| Intuitive forms | Own drag and drop opt-in forms allow customizing newsletters. |
| Elementor 2.1 incorporation | Generate a say contact form by Elementor 2.1 page builder. |
| Calls to action | This is the process to urge customers to perform an action. |
| Great free alternatives | If you find it difficult, use other leading tools. |
Automated email newsletters show in different styles. New post notification, scheduling and multipart email are some of the elegance. Have a trial on MailOptin Premium and boost your site.   

Formidable forms are so much flexible. Why? Easy to construct polls and surveys. Additionally, other forms you imagine like employment application forms. Also, permits to control over CSS and HTML through mobile. This Formidable Forms' builder documentation will clear your aspect.
Best Features of Formidable Forms
| | |
| --- | --- |
| Features | Details |
| Pre-built form templates | Apply pre-built form templates from the library. Otherwise, add own templates and export these to share. |
| Save form submission | Save the WP database and enlist them on this plugins' entry page. |
| Customize and publish WordPress forms | Modify the form of HTML and CSS by ready and free classes. Publish WP forms with the easiest shortcode builder. |
| Use essential field types | Single line text, URL and checkboxes are such essential field types. Use these to create valuable contact forms. |
The upgraded Formidable Forms builder Pro will empower your free forms. Front-end editing, data management and such types of configuration will amaze you with reCAPTCHA. Github holds this one in their directory.
Wrap Up
The above specific lead collections are under your comparison. I have just explained all of them. But cannot impose to select within my opinion. All of the overhead is better than one another. As these have configured beneath customers demand, choose the right one below the demands. Do remember which contains site improving conditions and configurations. Then click on the right to install and activate in a subsequent way.
Hope this article is going to help you a lot. Let us know if you have any question!