After opening an online store, it seems yourself on the waiting list for the fastest-selling. Soon enough eagerness crawls on. We have mentioned before that conversion rate is something to maintain a website. By the passage of time, understand customers' perceptions to optimize WooCommerce sales.
SEO is one of the most effective keys to drive more sales in WooCommerce. Surprised? Let's acknowledged some more surprises belonging to this.

SEO Hacks to Drive More Sales on WooCommerce
Have you ever focused much on SEO? Such SEO hacks can drive more sales on WooCommerce. How? Get the tips below.

1. Select Yoast SEO plugin
Why not start with an SEO plugin. Yes, talking about the most effective Yoast SEO plugin. This optimizes along with search engines and pulls customers. How will you create more traffic by this one? This tool allows for choosing a focus keyword. Also, provides suggestions as an SEO hack to attract potential customers.
Click and learn how to use Yoast SEO plugin on own website.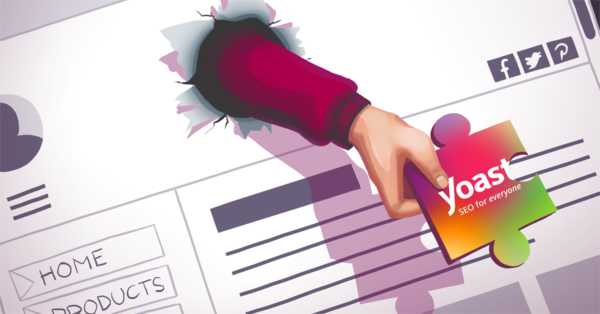 2. Use more focused keywords
Use more focused keywords that have already searched by potential customers. If you are a Yoast user, both focus keyword tracking and SEO score of contents are more visible. Gain data-driven insights. This helps to prefer focus keywords according to content and boost traffic.
To track focus keywords, enable custom dimensions.

3. Acquaint with eCommerce tracking
Without coding knowledge, acknowledge with the top methods. This enhance eCommerce tracker to drive more sales on WooCommerce. Have a look at how it works. This one shows such important reports like-
· Checkout conduct
· Shopping conduct
· Price list of products and performance listing
· Sales performance
Now start to analyze the above data reports from Google analytics.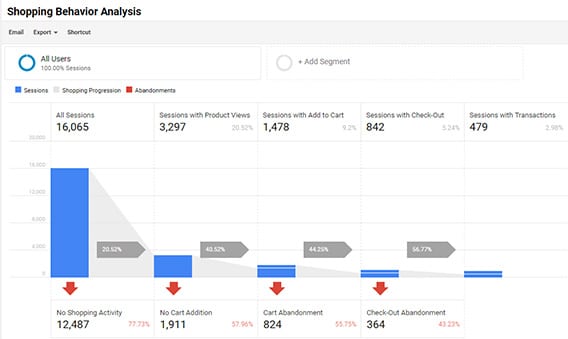 4. Boost organic traffic
Do you identify how qualitative traffic bring off in online business?
Get your site integrated with any Google Analytics plugin. Catch the channels report from scratch by navigating through Acquisition>> All traffic>> Channels.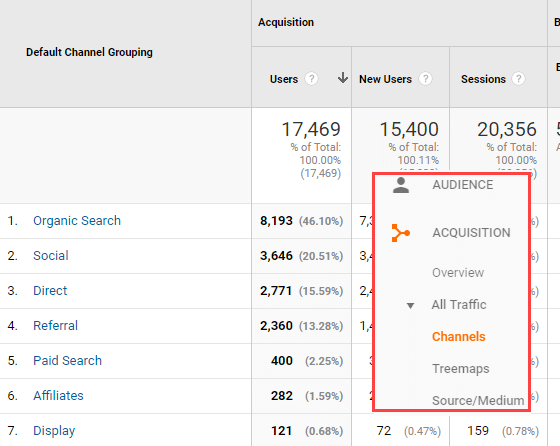 Get a custom report that defines per your requirement.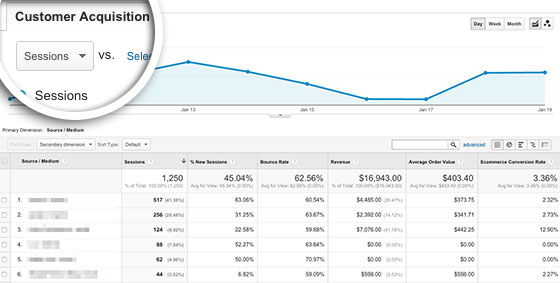 5. Provide custom offers
If you get a 30% discount at first purchase, how will you feel? So do every customer.

Lead generation plugins, in that case, generate campaign posters in the site. OptinMonster is one that displays coupon posters before viewers. Also, the exit-intent technology prompts viewers before they leave.

6. Add more internal links in the product showcase
Promoting high-priority products in own authoritative pages boost sales in WooCommerce. In that case, need such internal links. The links help users to navigate your website. Also, gives an SEO friendly structure for the site.
Relate content links in itself. Use an earmarked widget for displaying high-priority product in the sidebar. Also, show top-selling products according to their categories. After enabling Enhanced eCommerce, move to Conversions>> eCommerce>> Product Performance.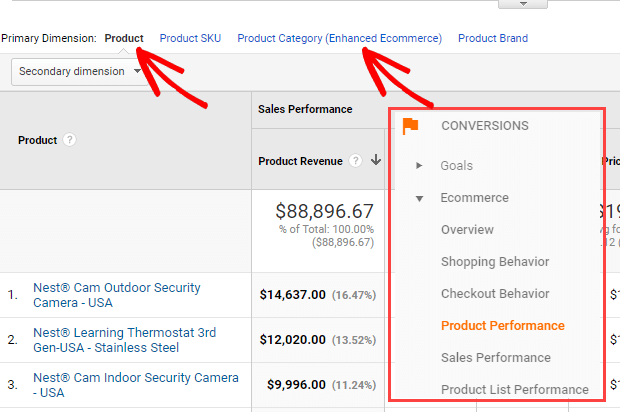 You may have cleared that how SEO hacks can drive more sales in WooCommerce. It's time for testing website performance. Use Google optimize to get a proper view of your site performance.

Final Thoughts
Above SEO hacks are enough to drive more sales and achieve organic traffic on site. Also, keywords intent and focusing KPIs elaborate eCommerce sales with a great reputation. Try to understand and define buyers' demand. Keep the latest goods and deliver them.
With great concern, customer happiness is a blessing. Try the above methods else business could lag behind.